EDSEL CLASSIFIEDS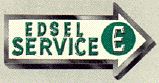 PLEASE READ!
If you've just joined us for the first time here at our NEW location, click here to go to the new Front page and new Edsel Motors directory!
IF YOU'D LIKE TO PLACE AN AD: Ads are and always will be FREE! With the understanding that I may not get around to posting it as quickly as I'd like! I'd also appreciate a note if you want to discontinue an ad, and it's important that you include the E-MAIL ADDRESS you used in the ad when you want me to delete an ad. There are SO MANY ads that that is the only way I can FIND your ad to delete it. To place an ad, just e-mail it to me as you'd like it to read. It makes it EASIER if you INCLUDE your E-MAIL ADDRESS in the TEXT of your ad when you write it, and also readers prefer it if you at least include the STATE where you are located, especially in the case of ads for complete Edsels. It makes my life a lot easier and makes updating more effecient if you can take time to watch your spelling, capitalization and punctuation when you write your ad. It slows me down to have to work thru ads and correct these things. Also, you may feel free to e-mail photos to go with your ad. JPEG format is preferred, but I'll try to work with anything. Couple more tips if you're sending photos. For heavens sake don't send HUGE image files! I'm not likely to post a 7 megabyte photo! Do your best with your image software to trim those photos down to web size! Most photos I post are well UNDER 50K in size! 72dpi is plenty for the web, and 256 colors is plenty. 400x600 is the largest size I'll ever use, and usually make 'em smaller than that. don't send ZIPPED files. If your photos are so big that you feel the need to zip them, they're to large and in to high of a resolution for the web. Keep things SIMPLE! Please don't send fancy ads with all sorts of decorations, formatting, fonts, etc.. in html. Please send regular TEXT of your ad, and attach a photo to the e-mail if you'd like. Feel free to send plenty of ad text. Good descriptions with lots of details get the most reponses. With that, I invite you read on, and good luck finding the part or car you're looking for! Please note: I do NOT list references to Edsel items listed on eBay's auction site. Not that I don't want to, but my updates are not timely enough and they'd wind up running well after an auction was over. I also DO NOT list Edsels being offered by DEALERS. Oh, sure, some cat may sneak one by listing it with his name, but generally if the ad comes from a dealer (e.g. new/used car lot, collector car dealership, etc..) I won't list it.
Last Updated March 1, 2006
FOR SALE: 1959 Edsel Ranger 4 door sedan. White exterior with black and silver interior. Original 292 V8 rebuilt 7000 miles ago with all new parts. Original 2 speed automatic. Good condition all around. Runs and drives like a dream. It can be yours to drive anywhere for $4200. Located in Reno, NV. Call Jereb at 775-815-0939 or email jerebscott@gmail.com for more information. (Photos of this car below)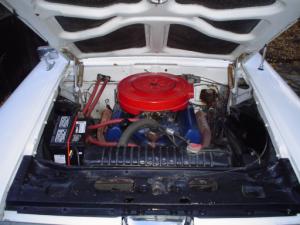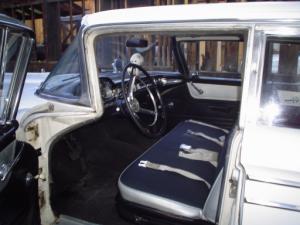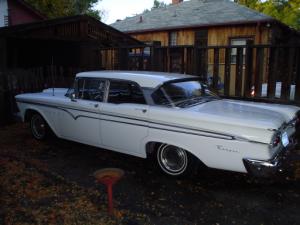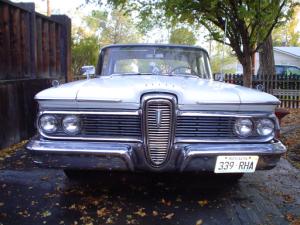 FOR SALE: 1959 Edsel Ranger automatic transmission HOUSING and PAN, completely gutted, was connected to a 292 V-8, Make Offer, I can be contacted at the following E-mail address and cell phone number. E-mail edsel59@cox.net Cell phone # 1-707-496-9531
FOR SALE: 1958 Edsel Bermuda wagon. 9 passenger. The wagon has had a great restoration. I have been told the car was patterned from a Bermuda in a magazine ad. A copy of this ad will be included with the car. Some items on the car I don't believe are "stock/factory" but do look nice. The tele-touch has been replaced with a column shift. The color I have been told is an Edsel color altho not from the factory on this car. A nice set of skirts have been added and really set the car off. All of the stainless and trim is complete and straight. The radio is a Town and Country however doesn't seem to work. The wagon does start and run/drive. I believe the engine runs well just needs some TLC. The front end needs work and will require new tires. From what I have found, the body overall is straight. However, the rear passenger floor wells will need replaced or patched. All of the glass have the "FORD" bugs on them. The drivers door glass has a crack. The hubcaps are original and have the spinners pointing at the stems. I have a few extra parts which will go with the car. A radiator wall and an instrument panel insert with speedo and a few gauges. The extra insert is not the best but maybe could be used for something.The wagon is a very sharp car and gets alot of attention. I would like to keep the car but time has come to let it go. I really would like to see an Edsel enthusiast get the car.(916)212-5203 phantomphan50@hotmail.com (photo of this car below)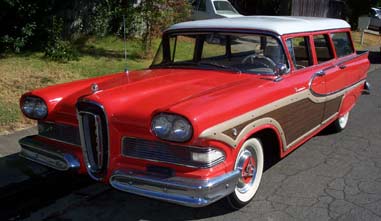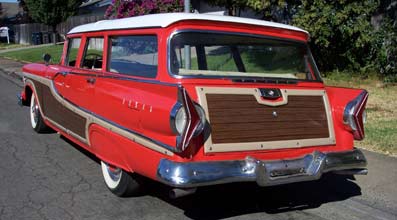 FOR SALE: 1959 Edsel Ranger 292 v8 3 speed auto trans, 2 door.Works very well, drives nice. Metal in good shape, In Brown Mills NJ 08015. Call anytime to check it out 848 448 3112. $3,500. georgeduz@yahoo.com
FOR SALE: I have for sale 2, 1959 Edsels, Both are Located in Brook Park, Ohio a Black 1959 Edsel Ranger 4-door sedan and a Cream 1959 Edsel Citation 4-door sedan Will be sold individually (or together for a deal, make an offer the Black Ranger's vin is # C9UF717049 and the Cream Citation's is # B9US743261
The Ranger is black and in restorable original condition, is a complete car. 292 cu 3 speed on the column , All engine components are present, engine turns over but wont start it's not getting any spark (may need points and condenser) All trim is present All lenses and lights are present and all windows are nice and roll up an down. The interior needs cleaned but is decent, front seat has a rip in it, the door panels are nice, and headliner has a couple holes but not too bad. Floor pans seems solid as does the frame, not rust through on body, but it has a lot of surface rust and scratches. I also noticed someone used bondo to fill some trouble areas in the trunk flood and rear portion of the rockers. Other than that body seems to be pretty solid. It would be a nice driver with some engine work and paint. I'm asking $2900 for it
The Citation is in good original shape, is a complete car, 361 cu automatic, All engine components are present, engine turns over but also wont start. The interior is original and very nice and clean, seats are nice, the door panels are nice and clean, and headliner is very nice, still looks new. Floor pans seems solid as does the frame, body seems and looks solid, it's a decent driver right now, with a coat of paint and little motor work it would be very sharp. I'm asking $3800 for it
For pics please visit www.freewebs.com/59edsel or questions e-mail: Dennis@imitalent.com Contact Dennis @ 216-267-5472 7am-9pm if I'm not in leave a message and I'll get right back with you.
WANTED: Edsel 1958 Not to expensive please mail me my mail is fronna@rixmail.se Lars in Sweden
FOR SALE: 1959 Edsel Villager wagon, 6 passenger. Black plate California car, third owner ,original condition. Great shape, rebuilt transmission, low oil pressure in motor. Red with white top and red interior. Comes with TONS of extra parts: Big car/wagon doors, hoods, trim, bumpers, grill pieces, gas tank, wagon back glass with frame and interior pieces. A real treasure trove! Located in Mount Shasta, CA. Contact Jon or Emkay at 530-926-4823. mksikora@juno.com
WANTED: For a 1960 2 door sedan. The rear quarter stainless curved trim pieces for both sides, both pot metal parking light housings. Pitts OK, but no broken ones. Unwarped rear window "hat shelf" fiberboard (same as '60 Ford Fairlane), rear window rubber seal (also same as '60 Ford Fairlane) patch panels for main trunk floor, & both passenger an driver front floor, and a heater valve Jeff White (734) 285-2908 aquajeffie@aol.com Michigan
WANTED: 1960 edsel 2 dr ht roof due to a rollover I will need all glass also. mikhett@optonline.net
WANTED: 1960 EDSEL 2DR, must be complete with no body rot for restoration. No Trailer Queens or Barn finds, just a nice car. I'm in So CA , CASH, I'll pick-up, THANX!!! TIM 760-955-5707 or ditulio@hotmail.com
FOR SALE: 1959 EDSEL "RANGER" 4-DOOR SEDAN. Has the ORIGINAL 223cid (3.65 litre) "Economy-Six" 6-cylinder engine (37,000 miles), 3-on-the-tree shifter (rare), Two-tone turquoise color (roof and stripe on each side slightly darker in color), No power steering, No power brakes, No air conditioning,No radio. Great paint (original paint scheme) with $4,000 invested in interior. Driven to car shows in local area almost every weekend. $8,000. Please contact Michael Priester at (770) 471-9942. E-mail: michael.priester@comcast.net. Located in Jonesboro, GA.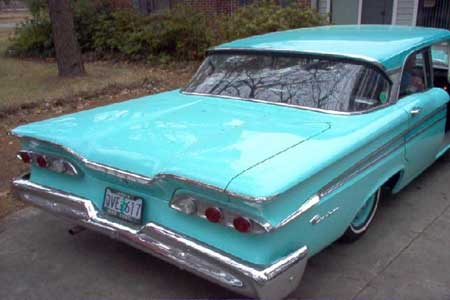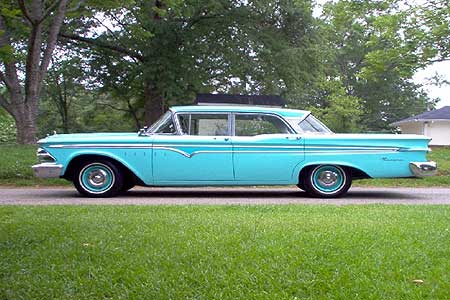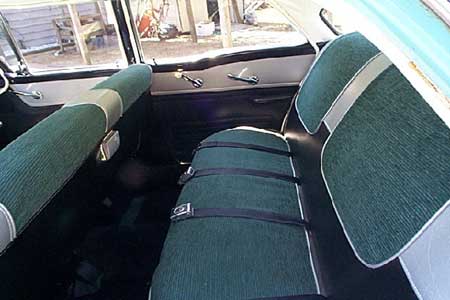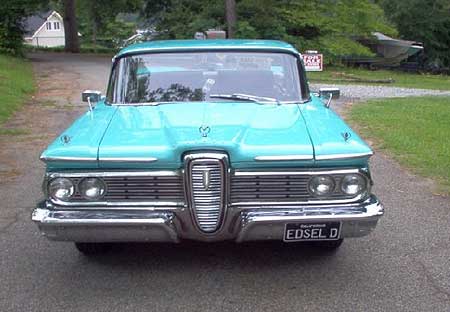 FOR SALE: 1959 beige and blue Edsel Ranger Model 58 D 4 door blue interior 8 cylinder New tires All original Garage kept pics can be sent upon request call 515-573-3509 for all details about this car. Ask for Tom bigbadbri3@cableone.net
FOR SALE: 1959 Edsel Corsair Parts. All trim and interior parts are available along with running gear. I am in West Michigan. Contact me at RUIFAM@SBCGLOBAL or check web site at rareandspare.com. Or call Jim at 616-893-8341 for specific requests.
OR CALL JIM AT 616 893 8341 FOR SPECIFIC REQUESTS.
WANTED: I need the sunvisor bracket, right(but I will buy both if need be) for a 59 Corsair convertable.(or 59 Ford Conv.). I really only need the corner molding that holds the sunvisor bracket that goes in the right hand corner of the windshield. Fits only 59 Ford and Edsel. Jim Terflinger Jter@cableone.net.
WANTED: I would like to have another Edsel.I had one and my wife made me sell it.I want a 58 hardtop either Ranger or Pacer.To show how serious I am I would trade my current car.It is a XJS Jaguar.European high speed model with the 5-spd.Raven black with the tan leather interior.In the NADA book a 1 is $30,000.This is a high 2.I do not want a show car, just a good dependable dailey driver.I can send a pic if interested.I will trade EVEN for a good car.Coral color a plus.I will answer all e-mails.contact me at redbarren65@wmconnect.com or 817-517-2423 thank you,Alan in D/FW area ,Texas
WANTED: Looking for an Edsel, automatic project car in the Northeast Pa. area. serious buyer.thank you larkvalley@msn.com
WANTED: for 1960 Ranger 2 dr sedan: 1)Driver's side parking light housing. 2)One clear back up light lens 3)Both rear quarter stainless sweep spears Jeff White 280 Felice St. Wyandotte, MI 48192 aquajeffie@aol.com (734) 285-2908
WANTED: 1959 Edsel Ranger Doors, all four, bondo & dent free. Also wanted is two front fenders also bondo & dent free. Please call 702-361-5888 torinoray@yahoo.com
FOR SALE: 1959 Edsel Ranger Coupe. Aqua Green Bottom and Cream White Top. This is a project car. It has been in storage and not run for a while. Car has all the luxury items of its period. Body and Engine are good. Interior needs to be replaced. Price $1,950. E-Mail: Otsdquality@aol.com
FOR SALE: 1959 EDSEL RANGER- 38,000 miles, 223 six engine, 3 on the tree, many new parts, drive it home. .Michigans Upper peninsula. $5000 J.R.Manninen, PO box 275, South Range, MI 49963 (906) 483-3699 rmann@chartermi.net Photo of this car below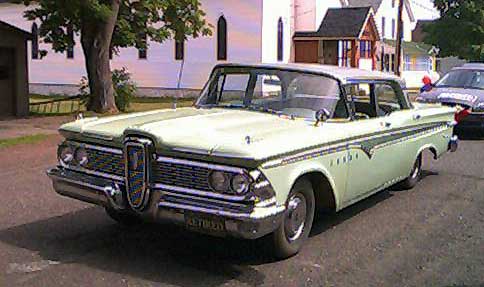 FOR SALE:1958 Edsel Pacer E-400 (361), body is in good shape, need little work around headlights and trunk, new floors and rocker panels. Glass on driver's side door is cracked. Needs some chrome pieces on the body. Engine runs great, transmission and brakes work great as well. New fuel pump and filter. Have complete interior except for the carpet. Has custom Ford aluminum rims. Not much work needed to be restored. Asking $6500 USD. Located in B.C. Canada. Contact Calvin at motorhead_4life@hotmail.com
FOR SALE: 1959 Ford Edsel Ranger 2 door sedan. Teal with white top. 89,000 actual miles. 223 6 cylinder, 3 on the tree, runs and drives great. (Road ready, drive it anywhere). This car is 1 of 2500 2 door Ranger sedans made with the 6 cylinder engine. $5000 firm. 765-659-2499 or cell 765-652-1573. CAll anytime till midnight. Located in Frankfort Indiana 46041. gates@geetel.net (Photo of this car below)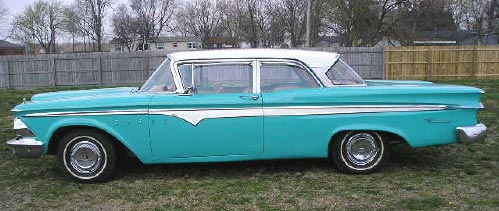 Wanted: Cruiser skirts (these are the ones that go almost all the way to the rear edge of the quarter panel) and continental kit for a '59 Edsel Ranger. Must be complete. Contact Mark @ 508.380.0469 or email mzweig@zweigwhite.com
FOR SALE: 59 Edsel 4-door hardtop Ranger. Not running but only needs new ignition otherwise useable. Best offer gets it! Call Samuel at 512-289-5978. Located in Austin, TX. Email me at AtelierLucia@mac.com
WANTED: 4 nice paintable wheels for my ' 58 Pacer. Please contact ; Mike Farris 248-420-5496 or hemifarris@aol.com
WANTED: I am looking for a drivable 58 Edsel for under $2000. It doesn't have to be pretty, I just need to be able to drive it home (I live in the Chicago area). The cheaper, the better. Also, I am in need of a usable flywheel gear (or the whole flywheel) for an E475 motor. Email me at imthe1andonlyAbe@msn.com .
FOR SALE: Two Edsel rangers for cheap $200 each or make me an offer. They are in Afton Wyo. On the farm where Rulon Gardner grew up. phone 307-885-9079 fitness@svwy.net
WANTED: 1 set of dogdish hubcaps for my 58 Edsel. Please contact ; Mike Farris 248-420-5496 or hemifarris@aol.com
WANTED: I am looking for a CLEAR front windshield for a 59 Corsair 4 door hardtop. New or used is fine. Any help would be greatly appreciated. Please contact Jeff at 510-635-3348 or email jmmorelli@msn.com
WANTED: Looking for a dash pad for a 1960 Ford or Edsel Fred Schell beaelectsf@aol.com 415 203 2809
FOR SALE: 1959 Edsel Ranger, 2 door, 6cyl, three speed transmission on the column. Needs minor body work. One rust spot about the size of a quarter on bottom of hood. Interior in good shape. New carpet, new seat covers. Radio does not work, A/C needs some work to get it going. Motor recently tuned up with many new parts. Runs good. Needs minor linkage work on tranny. Engine compartment needs cleaning.The paint job from 10 feet away looks excellent. Up close there is some flaws in the paint. Tires has good tread but needs to be replaced. I bought the car with of hopes of restoring it to original. Health reasons now keeps me from doing that. This Edsel could be restored for than $4,000. I will take the best offer closest to that price. Pictures on request.The car is located in South Mississippi about 3 miles from Biloxi. Paul Vick 228 875.3394 Cell:228.217.2855 prvsr116@aol.com
FOR SALE: 1960 2 door Ranger VIN # 515 0f 777 produced , kept in dry for 7 years , runs , needs restoration , spare axil parts and lots of other spare parts , best offer email at matt75236@yahoo.com
Parting out a 58 Edsel Corsair 4dr. Car is in south central Indiana. email Phil at coorsair@rnetinc.net or call 812-988-9749 (Photo of car below)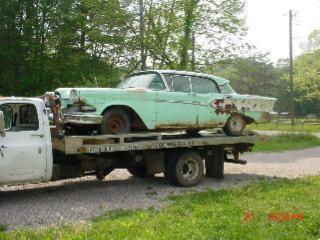 FOR SALE: 1959 Ford Edsel 4-Door Hardtop Ranger, V8 engine, 2 sets of tires (Radial and Whitewall), new CD player and sound system, new professional paint job and interior, located in Portland, OR. Contact: liz_chalmers@yahoo.com (Photo of car below)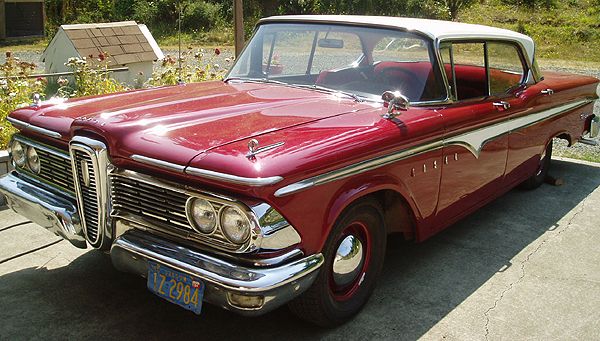 FOR SALE: 1958 Edsel. I also have a brand new manifold for it still in the box from Ford Motor Co. Jack Kropp Turfman1000@aol.com (Photo of car below)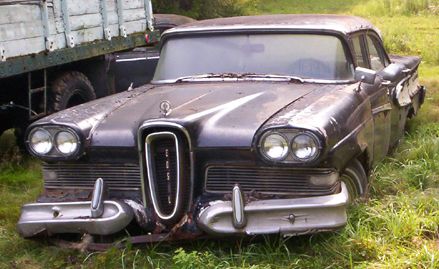 Wanted, 1960 2door edsel hardtop , fred beaelectsf@aol.com or call 415 203 2809 in california
WANTED: looking for a 59 Ford Edsel Villager, or a 59 Ford Edsel in Kansas. with little or no restoration needed. knightmc98@yahoo.com or 620-364-2826. under $3000.00.
FOR SALE: I am parting a complete 59 Edsel Ranger 2-door hardtop. Y-block car, auto transmission. Some good parts here.Very straight with some rust. Aftermarket A/C system too. Located in Battle Ground, Washington. Email stikman56@cs.com See a pictures at www.at-shirt4u.com/edsel
FOR SALE: I have a complete interior for 59 edsel corsair convertable, done to factory spec's colours are blue with white, door panels have never been hung seats have never been sat apon!!! floor carpet has never been installed, mint condition!!! redid interior in leather and suede to mach the new paint out side!!! Also have lots of parts for a 59 ranger, to much to list please call or email 604-626-4262 or THEHEAPS@TELUS.NET
WANTED: I am looking to purchase the following items for a 1959 Corsair Padded dash (any color) Under dash tissue dispenser Traffic light viewer Complete air conditioning setup ( factory or aftermarket) Dealer book Any help would be greatly appreciated.Please email me at jmmorelli@msn.com Or you can call Jeff at 510-333-3650 Pacific time
FOR SALE: Hello Edsel fans, I have a 58 citation 4dr E-475 runs great with 32.908 original miles the car has rust through in the front floorpans and in the trunk if interested e-mail me for further info wheels@genevaonline.com 550.oo firm I am located in S.E Wi
WANTED: I have a 59 4 door corsair. I am looking for driver side bumper,lenses for both light in the front bumpers, the "D" in edsel, driver side front window, an interior light, and also a radio antenna. Thanks jtarajeam@cox.net
FOR SALE: 2- 1958 Edsels for sale. One is a two-door hardtop Pacer. The other is a two-door hard top Ranger. I inherited them from my father and they have been sitting for a long time. He purchased them in 1969 and I have the titles. They are located in southeastern Illinois. I have several photos available. Please email me at julihealy@yahoo.com if you are interested in seeing them. (Photo Below)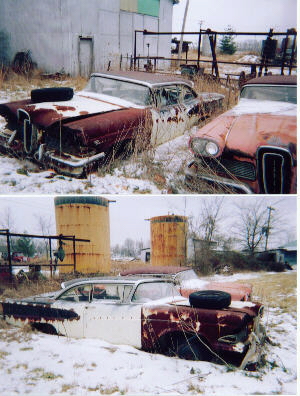 WANTED: Looking for 2 tail light lenses for a '59 Ranger 2 dr Dautieng@aol.com
FOR SALE: 59 Edsel Ranger Hardtop Body Rust, Some Good Glass, Complete Drive Train, sitting for yrs. Any reasonable offer accepted. If you want a picture e-mail John K. oabandit15@aol.com Car is located in Middlesex County, New Jersey. Must go, Losing Storage Location
FOR SALE: Two 2 door hard top Edsels. They are 1958 models they both have E 400 Engines non running. One of the cars is a Ranger the other is not. They need restoratiion but are in great shape. I have everything for the cars including titles an owners manuals. For more Info email me at Brandonhicks82@hotmail.com or call me at (318) 847-4782
FOR SALE: 1959 Corsair 4 door hardtop. 361, 3 speed automatic. Dual exhaust. New Holly carb. Very, very straight, with some rust bubbles down low, but nothing very bad. Inside is very nice, even headliner. Some slight fog in rear door glass, bubbling in vent windows. Pitting in chrome. Runs smooth, but has too much blow-by. Tires are weather checked. Trunk floor is pretty solid, has a few small holes in one small area on right side. Power brake booster leaks. Located 30 minutes north of Portland, Oregon. See pictures at www.at-shirt4u.com/edsel.html Asking $2750.00 STIKMAN56@cs.com
FOR SALE: FIVE EDSELS! I am helping out a friend of mine in need. We have 5 Edsel four door cars in rough shape. Four 58's and one 59', they are all rough. Maybe one could be restored but the others are strictly parts. We are located in West Michigan, and are asking $2000 for all five. Please contact me if you or anyone you know is looking for parts cars. The cars drove to their current locations with the exception of one. That was close to 20 years ago and the barns have since fallen down. Call or email with questions. Chris 1-616-988-1315 chriscurless@curlessautorepair.com
WANTED: A complete set of dash switches for a 58 Edsel Ranger. Contact Mike at Blang2@tampaby.rr.com
WANTED: I'm looking for a GOOD 2 speed auto transmission for a 59 Ranger 4dr., sedan 223 six. Thanks Fred Eck Eaton, Ohio 45320 937-456-3074 fairlane59@woh.rr.com
WANTED: Chrome trim for 58 ranger that runs down the the sides of the grill from the hood. I am located in Portsmouth England ed58@ntlworld.com
WANTED: I'm looking for a drivable 58 automatic non-ranger edsel to fix up, located somewhere in the Northwest. Hoping to get away under $3000. Please contact me at edselisago@yahoo.com
WANTED: Can of Edsel Brake Fluid, Chrome Cleaner, Leather and Vinyl Upholstery Cleaner also need to know where i can get an Edsel Coffee mug or travel mug. Please email me with reasonable offers I need to spread the Edsel love with relatives this Xmas. zc7426@ship.edu located in beautiful Central PA.
WANTED: 1958-1960 Edsel 2 dr. htp. Must be turn key with automatic transmission. Car must be in #2 or #3 condition at worse as I do not possess mechanical ability or auto body experience. I am looking to spend no more than about $7,500. I current have a classic '65 Thunderbird in #3 condition that I'd like to trade if someone would be interested in a trade. Please send photos and a complete description of the Edsel you have for sale to eight00hp@aaahawk.com
FOR SALE: 1960 Edsel Convertible First time offered. Here is your chance to own a true rare piece of museum quality automotive history! This automobile has been restored to exact factory specifications, mechanically and cosmetically. 1 of 76 convertibles were made by Ford in 1960, this car has every factory option except the driver's side spot light and the vacume ash tray. Some options include: Working factory Air conditioning. Power Top, Window Washer, Trunk Release, Power Seat and Fender Skirts. Other Options: PS, PB 292 Engine w. automatic Transmission Original set of Firestone tires and original wheels are included with the car. 27,000 miles on restoration. $70,000.00 US contact Jake - email jakem@starband.net Photo below.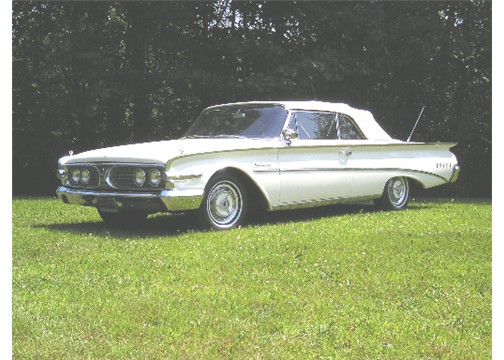 WANTED - Teletouch transmission parts for a 1958 Edsel. Also hood ornament and both front fenders. shelleyannsiebert@hotmail.com
FOR SALE: 1959 Edsel Ranger hardtop,223 6 cylinder 3 speed on the tree,black interior,new seat covers,new brake lines,master cylinder,all wheel cylinders,shoes, hold down kits,new tires, engine rebuild, new radiator,hoses,new paint,the exterior is black & turquoise, needs headliner.....runs very well.goes to all the local drive cruz'ins.....contact me at mr6cyl@aol.com.for more info.asking $4500.00..car is located in boca raton florida.between west palm beach & ft. lauderdale MRicc32820@aol.com
WANTED: a drivable 1958 station wagon. It would be nice if it was under $5000.00 because I am on a budget. I live in California. Mintman1@juno.com
FOR SALE:1958 Edsel Corsair 2 door hardtop. 36,000 original miles. Power steering, power brakes, power seat. Seats covered since new. Has minor rust from sitting but runs good and drives. Needs carpet, dashpad and a rocker panel on the passenger side. To many projects, must sell. $2400 obo. Contact me at ashnrianna@earthlink.net Car is located in Northern Ohio Photos Below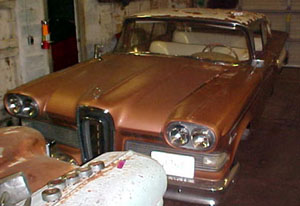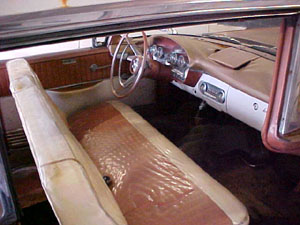 WANTED: Set of exhaust manifolds to fit a '59 332/352. Email jimjanet@attcanada.ca
WANTED: I am restoring a '58 Corsair here in the UK and need the following:- Prop shaft ( this could come from any of the big body ( ie citation/corsair 4Dr/2Dr variants) Front windshield Rear windshield rubber Any help gratefully recieved - please e mail me on Andrewparkes@sa342j.fsnet.co.uk
WANTED: Both the left and right kick panels for a '58 Pacer conv. Color is not important but must be in excellent or better condition. I'm in the greater Philadelphia area. cchace@readingcrane.com
FOR SALE: 58 Edsel Pacer 4 dr hardtop, 400 hp v-8, auto transmission, 99% complete, good for parts. 58 Edsel Ranger 2 dr hardtop, 400 hp v-8, manual trans. with overdrive. Black. My Dad bought new; the best looking Edsel ever built. Good for parts, or a major restoration. $600 each for $1,000 for both. Located in Burnsville, NC, 40 miles NE of Asheville jimlewis@direcway.com
FOR SALE: Complete engine 352-V8 with automatic that I will part out. Also 3-doors with glass one is front left side and both wear.Front and back windshield, dash, trunk hinges,complete wiper set up,all for a 60 4dr wheels@genevaonline.com
FOR SALE: 1959 Edsel Ranger 4-dr sedan. Rusty roof, six cylinder 3-speed, runs, been sitting forever, all original. A great parts car! $500 for the whole car or email me for needed parts. Will definitely sell cheap. Projectmikes@aol.com
FOR SALE: Parting out1959 4-door Edsel Ranger, rusty, parting out or will sell whole car for $500. Located in Southern CA. Email: Projectmikes@aol.com
FOR SALE: 1958 Bermuda 4-door Wagon Parts Car -- free to good home. Well wrecked, but many good parts -- including stainless body trim. Also, restored rolling chassis for 1958 Bermuda 4-door, 9 pasenger station wagon, including newly rebuilt auto transmission and newly rebuilt engine. Started a complete body-off restoration and am unable to finish. Body, glass, and many misc. parts also available -- car is a total basket case and is completely disassembled, except for rolling chassis.Brand new in package -- reproduction 1958 Wagon tail light lenses. Any offer considered -- take all or part. Cars are located in Central California. Paul Kleinkramer 559-592-3938 6:00-9:00 pm Pacific Timepaulk@957thefox.com
WANTED:1958 Bermuda or 1960 Villager wagon wanted for a good home, a complete and running all stock original (drivable) condition for daily driver restoration project.Call Tom at 863-299-2442 till 10pm EST. or email at KRAZYKOOLKAT63@aol.com
FOR SALE: 1958 Edsel Citation, # 2 condition, many options. Show winner. $16000. Call for details and photos. 1-414-257-0171 ask for Kenny. H8BEARS@aol.com
WANTED: Looking for passenger side front fender for 59 Ranger 2 door Must be within 3 hours of northern NJ E-Mail me at Mrpeables@msn.com
FOR SALE: Horse collar grille with side pieces with parking lights, have wires for lights attached. Complete instrument panel with orginal wire harness, speedometer (60007 mi.),fuel gauge,clock, heat-defog-air gauge, plus switches. All are in very good condition and were stored under cover. E-mail me at alan@uninets.net with reasonable offers. I live in Burnham, Maine
FOR SALE: 1959 Edsel Ranter 4 dr HT. Black, V8. No carb. Engine siezed. Good chrome, glass and grille, body (except for front driver side fender). Lights and interior intact. No title. For parts or restoration. $500 OBO. Located in Windsor NY. 25 minutes SE of Binghamton. Call 607-655-5910 or e-mail: K2CRO@AOL.COM
WANTED: For 1958 Edsel Looking for both sides front door entry lights lenses. These light assemblies sit high on the kick panel area just inisde the door. narweb@knology.net
WANTED: Horn Center for a '58 Edsel without teletouch. email Andy at ashnrianna@aol.com
FOR SALE: This is a wonderful 1959 Edsel Ranger Sedan, that I am selling for a friend. He is the second owner of this car. He bought the car when it had 19,000 miles on it in 1961. It is a beautiful automobile for its age. It has been well cared for. It has always been shedded. It is all original paint with a few touchups with professionally mixed paint. Chrome is in excellent condition and all intact. There is very little rust on this car. There is a very small amount on the floor, but none goes through. All parts are original. No missing buttons or handles. Every crank, button , or handle works. The doors close nice and solid. No frozen or unmovable parts. All emblems intact and in place. All hub caps are original. All original unbroken glass. It has been driven in local parades, and taken for a ride in the country every year since its retirement as the family car in 1965. It now has historical license plates. The engine starts imediately and really "purrs". I could hardly hear it when he drove it out of the shed to take the pictures. THIS IS A CAR YOU CAN DRIVE HOME! Please email for more pictures and information . adelines@nvc.net Car is pictured below.

WANTED: I'm looking for complete assy frontlights mounted in the bumper for Ranger 1959 4drs. Aftermarket products are also OK. A.J. van der Put Netherlands avderput@concepts.nl

FOR SALE: 1959 Ranger 2dr HT - in storage since 1971, not running but am working on it - 99.9% rust free Central OR car - No corrosion or pitting on chrome, some dings on stainless - Dash, headliner, interior panels are excellent, original floormats may be savable - Original paint, antenna, fender mirrors and keys (no key for trunk) - all glass is intact but there is a crack in the W/S - Body is excellent with no major dents and only one very small area of rust - This would be an easy restoration or it could be driven as is with a little work - Will send more info on request - 1800.00 obo Matt Kegerreis LaPine OR 541-536-8611 kegerreis3@aol.com Photos Below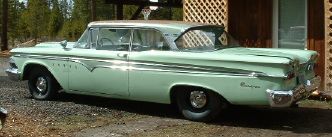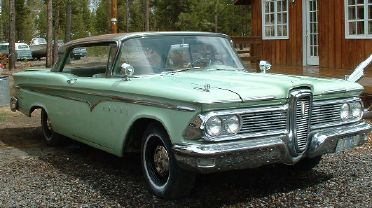 FOR SALE: $5,000.00 for both cars....Two- 1959 Edsel Ranger 2 door hardtops...V-8 automatic, both complete....See attached pictures..(Photos below) The pink one has current plates, runs and is presently being used. It has original paint and overall is in fair to good original condition. Chrome is in very good condition. Two small rust spots on rocker panel but otherwise solid and very straight. Has new tires The turquoise car has not been driven in many years but motor appears to be in fair condition. Interior upholstery is in excellent condition. Minimal rust. tedshop95062@yahoo.com mailto:tedshop95062@yahoo.com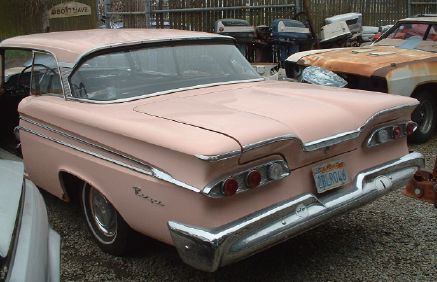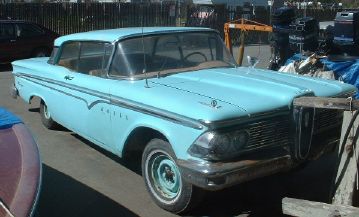 FOR SALE: 1959 Edsel Ranger 2Dr Ht. Amatuer restoration preformed.New paint , rechromed bumpers,new upholstery seats,wide white wall radials, dual exhaust. 292 V8 - auto -trans. Paint-Sky Blue with Snow White top. A real head turner! Serious offers only. Located in Hagerstown, Maryland. 75 mi. west of Baltimore . 301-842-2874 airride@prodigy.net
FOR SALE : 1958 2 Dr Hardtop. Near Complete. Needs Restoration. Very little rust. Phone: Ralph @ 1(306)574-4233 or email Ralph randp@sk.sympatico.ca
FOR SALE: 1959 Edsel 2dr hardtop. 292v-8, three speed manual. Runs and drives, complete car but needs restoration. interior is fair. I have current registration and title for this car. I also have a 59 4dr hardtop parts car that is included with this car. The 4dr is a parts car and does not run. I do have a current title for this car. asking $2500 for both cars. E-mail Ed Giesen at BBEMC@msn.com.
FOR SALE: 1958 Edsel Citation, 4-door hardtop. E475, push button trans, complete down to hub caps and bumper jack. Engine needs 2-B rebuilt, 1\2 of glass is still good other 1\2 is in tact but cracked. Body is straight with no cancer.Hood orn. is all that is missing. Clear title $2000.00 Ft. Worth Texas Contact REBEL @ JRebel711@aol.com
For Sale: New distributor for 292/312 "Y" block engine. $225.00 and I'll pay the shipping. Call Rick at (519) 797-3309 or e-mail atrcarnell@bmts.com.
WANTED: I can think of nothing I want more than a convertible 58 Edsel. I am not particular on the model (Corsair, Pacer, Ranger....). But I do not want one in mint condition. I want a project car to start from the ground up or even two to use one for parts. I could handle the Drive train being in good order though, and a overall good engine would be nice too. Overall I love edsel convertibles, but want to enjoy the satisfaction of owning and driving one that i built myself. I have the place to store the car(s) and the time it takes to restore. My email address is fireboyb15@hotmail.com, my phone is (985)264-2608. If I do not answer, please leave a message and I will get back to you.
FOR SALE: 1959 Edsel Ranger 4dr. Sedan vin#C9UF744237. Located in St.Charles,Mo. . Asking $12,000.00, have receipts for $14,000.00. All new fuel system from the tank forward. Complete new brake system. Rebuilt engine with 36,000 mile transferable warranty. Complete rebuilt drive train front to back . All boxes filled with Castrol synthetic lubricant. Rebuilt front end with manual steering. Rechrome front and rear bumpers . Rechrome grill and all practical body trim. over $1000.00 in chrome alone. New paint in original color and sealed with clear coat. all interior replaced to include carpet,headliner,windlace,and recovered seats. 292 v-8 with 3 speed manual transmission. This is a complete restoration that is show ready and was a trophy winner in past shows. This was a 4 year project and I am only selling due to financial hardship. 1EDSEL59@msn.com
FOR SALE: 1958 Edsel Corsair, 4dr. hardtop, rare original color of copper metallic with white roof and white scallop. 410 cu. in. E-475 V-8, Teletouch Transmission with pushbuttons, 62K original miles, older restoration. Has recent new padded dash, new front suspension and steering gear, new shocks; gas tank sealed inside and out. Wide Whitewalls. All original inside and out. Runs and drives well. A beautiful car. $7500 Phone 419-626-9230, Sandusky, Ohio. e-mail: DC58Edsel@aol.com.
WANTED: 1960 edsel 2 dr hdtp or 2 dr sedan, will consider a 4dr sedan. would like a well maintained original or an older restoration. ready to buy. Robert Styles ph #505-856-7616 or cell 505-450-1040. email edselkidd@comcast.net .
WANTED: 1960 Edsel 2 door hardtop or convertible - no haggle CASH waiting for correct and complete car - Chuck Long - 501 4th Street - Sergeant Bluff, IA 51054 email: calong@pionet.net
FOR SALE: 59 Ranger, 223 six cylinder 2 speed auto 4dr., sedan. I drive it daily to work some 60 miles and it is in great running shape.It is white over brown with no rust outs. really a nice running car. I will consider a trade for a economical ford product car. new steel belted tires and recent overhaul some 25,000 miles ago it uses no oil. 3,500 OBO Thanks, Fred at 937-456-3074 Eaton, Ohio 45320 fairlane59@woh.rr.com
WANTED: My father is in need of an axle for a 1960 4-door Edsel Ranger, 292 automatic; it has a 28 spline. We live in Tennessee and would appreciate any body who could help find this part!! Thanks, Demetra 931-668-2173 or e-mail: alleycat26@charter.net.
FOR SALE: 1959 Edsel Corsair....4 door hardtop......automatic....95%rust-free....runs, smokes upon starting, but quits after running a few minutes.....has glass packs. Easy car to restore. Asking $3700.00. If you know anyone interested, please email me or call 904-743-5093....Jacksonville, Florida. Don't have time to restore it....needs someone who does REVandCATT@aol.com
WANTED: 1958 Edsel Wagon Tail Lights. My E-mail is dluv40@aol.com
FOR SALE: MOVE FORCES SALE OF CARS!! For sale: 2- 1958 Ford Edsel Pacers. First car- 4-door, brown/white, new interior, alot of restoration complete. Second car, 2-door, pink/white color, new motor in engine bay, needs restored, very little rust. Both are complete cars and would make good restoration projects or parts cars. Would like to sell both cars together FOR ONLY $4000. Contact Doug at dmaricken@yahoo.com or CO. #719-456-0744
FOR SALE: 1959 Edsel 6 passenger Villager Very near perfect body and interior, 99% of everything in car rebuilt or replaced with new, if the parts were replaced they are boxed, marked, and in storage. Newly rebuilt engine with minor performance mods, rebuilt tranny, new water pump, shocks, heater, and other parts. The car is excetionally well taken care of and is almost totally done. Over $7,000 invested. $5,500, obo, but no lower. 1-318-255-5066-----After 8:30pm 1-318-255-1360-----11:00 a.m. to 8:00 p.m.
WANTED: For 58 Pacer the following: Compass,rear antenna(45 degrees),spotlight and all hardware,fender skirts Please email grubin@hvc.rr.com NY
WANTED: 1959 Edsel Villager Station Wagon Tail Lights, (Just Lenses), Backup Lenses Dane nochay@earthlink.net
FOR SALE: 1959 Edsel 2 door hard top ranger with 48,829 miles on it. It has a v-8 auto tranny and runs out good. has a little surface rust and one cracked right door glass. she is baby blue and white. I am asking $3,ooo.oo ED350@aol.com
FOR SALE: I have a 1958 Edsel Citation Convertible that I would like to sell. It is gold & white with gold interior, A M radio, fender skirts, power seats, power steering, regular hydraulic brakes, full spinner hub caps, Teletouch transmission, white convertible top, wide whitewall tires. It has the E 400 engine. The suspension has been completely rebuilt. New dual exhausts front to rear. the hydraulics for the top have been redone. the radiator has been rebuilt. The radio speaker has been replaced. Etc. Runs & looks Great. $26,500.00 There are very few 1958 Citation Convertibles still around, as the total production was 970 cars and there are only about 70 - 100 still in existence. This car is in southern Calif.. I can be reached at (818)885-7226, in the evenings after 7:00 p.m. M - F or "E" mail me at hjacobs@gibraltarplastic.com
FOR SALE: 1959 Edsel Ranger 2dr ht. White over yellow. Complete engine, 2 speed transmission and more. Selling entire car for parts. You haul from North-Central Florida. $2,500.00 cash buys all. ele1945@bellsouth.net
WANTED: I am in need of a drivers side front manual window regulator for my '59 Ranger 2-door Hardtop. I am in Australia but the car is with my girlfriend in Austin TX. She can arrange shipping and payment. Email Dazz at mugga30@hotmail.com
WANTED: I need floor panels & trunk panels for a 59Edsel 2-dr Ranger I also need a front end kit with tie rod's,idler arm complete the total suspension kitr with all the rubber bushings/sway bar bushings /need price. Krshepherd@aol.com
WANTED: Front windshield and dashboard for 1959 Ford Edsel 4-dr Ranger. Yellow with white top, tan interior. Email dtorti@earthlink.net with the words Edsel Parts in the subject bar or call Dick at 501-519-7437
FOR SALE: 1960 Edsel Ranger 4-door sedan, green with green and brown interior. Rough hood small rust area on drivers side rocker. No unusual options. Nothing special. 292 automatic. May run, never tried to start, been sitting 15 years. $600 or best reasonable offer. Contact me at Criminallaw1@aol.com or call 803-808-8060 days.
FOR SALE: 1958 Edsel Available on Lien Sale: two-door hardback. This car has been parked on my friend's property for ten years without its owner making monthly payments. I told her to sell it under a lien sale and get rid of it. Little is known about it at this time except that the body seems undented, etc. If someone shows sincere interest in purchasing this car, I'll drive over and get the VIN number, check for rust, etc. Will sell to the highest bidder over $2,000.00. Located in Southern California 50 miles from Los Angeles. Contact the middle man: K at mymail@surfy.net

FOR SALE: I have two 59 edsel rangers body's no eng. or trans. take two to make one body in fair cond. n.o.s factor rockerpanels good glass, two good fenders good doors , some good chrome. papers on one body $200 for both must sale to keep from go to crushers. whitehouse t.n 37188 1 - 615-672-9738 karbor45@aol
WANTED: Looking for a rear window seal for a 59, 4 door Edsel Ranger. Email Robin Smith: Jcontrail@aol.com
FOR SALE: 1959 Edsel Ranger 4-Door Sedan $4500 VIN C9UF735338 69,331 miles 2 Tone Green JadeGlint and Mist Dark and Light Green interior No dents, no body filler all solid and straight. small rust bubbles on rockers All original including paint, interior, chrome, air-cleaner and valve cover gold paint Larry Indianapolis, In area punnedit@aol.com 317-442-9114
FOR SALE: 1958 Edsel Citation serial# X8WX704639, Style 578, Body Specif CEE-L-L22-4-A 4 door, ember red, white roof and scallop, gold interior, push button, power seat, working radio Condition 2+ $14,000 Kevin Cheetham Millbury MA 01527 (508) 229-7275 (days) (508) 865-6602 Evenings e-mail: kcheetham@shipley.com Photos of this car below!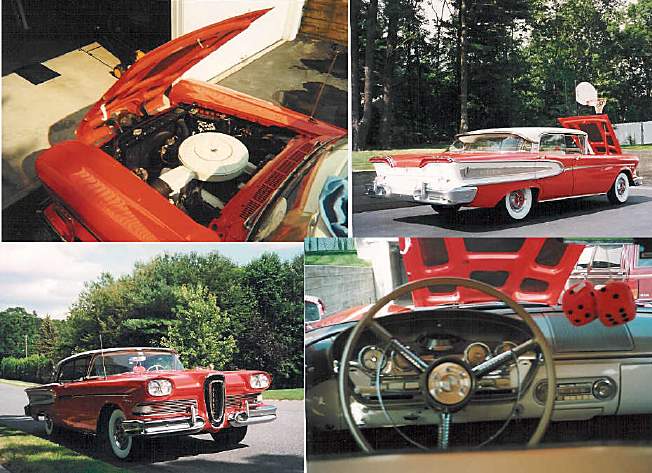 FOR SALE:1958 PACER 2DOOR HARDTOP E400 ASKING 17,000 MINT CONDITION CALL BILL AT 248-682-5721 MICHIGAN IF ANYONE INTERESTED LU111177@aol.com
WANTED: I am looking for left+right turn signal light assembly in front bumper of Ranger '59 Part no, EPT 59A (housing+wires) part no EPT 59 (uncoloured glass/plastic) On top of the housings it is marked "top R"and you guess, "top L" Good shape only. Note: Is it correct Comet 60-63 have same lights? Art.J. van der Put Netherlands avderput@concepts.nl
FOR SALE: 1958 Edsel Ranger. 4 Door. Black and White. It has 31,213 original miles and was 166 off the assembly line. This car is in excellent condition. This vehicle has been stored at a Ford/Merc Dealer in Oregon but the boss has retired and is selling his older cars. You can reach "Bud" at 541-447-7200 between the hours of 9:30 and 3:00 Pacific time. gdb@bendnet.com.
FOR SALE: I have an Edsel that I need to sell,because I'm moving out of state. I would love it if an Edsel lover would buy it...it is however one of the "least wanted" models. It's a 1959 Ranger,4 door sedan,VIN#C9UF729702. It is white with gray stripe exterior and green cloth interior. It runs good...but does need some work. I also have extra parts and filters ect. I am asking $2500.00 or best offer. Contact Sabrina at bubble1029@netzero.net or (503)231-4361.
FOR SALE/TRADE: I have recently aquired a 58 Edsel 4 door in good solid shape car orginal from Georgia..car says 20 thousand plus miles interior is in great shape..needs a home and motor, tranny. everthing there.I am not a Edsel man but am a Ford man and would be willing to trade or sell...will not part out as car is all there..it is South Western PA. email me for inquires about car.Motorbike12345@aol.com I welcome any questions
WANTED: In search of a power steering unit for a 1959 Ranger. The motor is a 361. Would appreciate any assistance. I reside in Washington, D.C. Ddst2600@aol.com
FOR SALE:1959 Ranger 4 door Hardtop located near Tulsa, Ok. Needs total restoration. 9 UH 708127. 57F EG1 23 18 2 3 1. Good body, engine ran two years ago. No title. $500 or obo, may consider trades for 60 parts. For more information please call 918.367.1355 email 1960edsel@hotmail.com
FOR SALE: I have been a Thunderbird enthusiast for decades. After having owned many of the two-seaters, I decided a lead sled was in order. I was tired of seeing the same basic vehicle (with different colors) from one town to the next. After having seriously modified a '57, the tail lights stood out as "run-of-the-mill." I saw a picture of a T-Bird with Edsel station wagon tail lights... nearly a bolt on conversion. After searching for a long time, I found a complete set in reasonable condition. $300 for the set and $250 for rechrome (in 1970) got me a pair to be proud of. They looked s good in my collection of unusual chrome accessories, that they never found their way to the back of the T-Bird. The end of the news article, is that they remain complete and are for sale. innov1@wpa.net
FOR SALE: I'm practically giving away my '59 Edsel Corsair 4dr sedan at the lean price of $5,995. It runs GREAT, looks BETTER and at this price is a SUPER DEAL! Please contact me by email at davebollingerfamily@hotmail.com . The car is residing in the beautiful state of IDAHO. 6 hours from Salt Lake City, 8 hours from Portland, Oregon. Newer paint, carb rebuilt, engine has 10,000 miles: was sand blasted and seals replaced , some rechromed, upholstery is nice, turns heads and starts conversations. Photos of this car below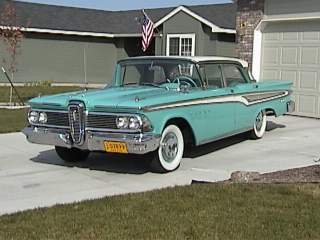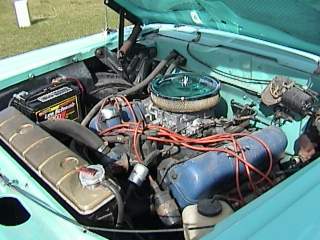 WANTED:NOS or good used set of old aftermarket headers to fit 58 Ranger/Pacer. I know somebody had to make a set to fit these cars back in the 50's! '58 Ford headers should also fit if the shifter motor is not in the way??? Why you ask?....a 428CJ in an Edsel needs to breathe!!! Any help......Sacramento,CA. kj6ko@innercite.com
FOR SALE: 1959 Edsel Ranger. The vin # is A9UG709552. It was built in Louisville, Kentucky November 25, 1958. The engine is a 223 cubic inch 6 cylinder with a 2 speed automatic transmission. It has a Jet Stream Blue body with a Snow White top with white inserts. It is a 2 door hard top, one of only 5.474 built that year. The rear end is a 3.66 to 1 and the mileage is 59,000 miles. This is a very rare car. This auto is a trophy winner. At the Edsel Convention in Las Vegas in 1996 it was the top trophy winner and in 1997 in the Florida show it was the Best of the Show. Asking price is $14,500.00. The owner is Ray Helps of Klemme, Iowa 50449. My phone number is 641-587-2932. Any questions may be directed to this address or to e-mail address ebroer@aol.com.
WANTED: Need for 59 Ranger 4dr: Good bumpers, antenna assembly, ft passenger door window glass(not vent), ft passenger door trim panel (beige), rocker patch panels. Thanks for help. Have a few parts to trade. tulgey@pressenter.com
WANTED: I have a 59 Corsair that needs work . It has been hit in the front on the passenger side.the front bumper is damaged badly so I'm looking for one. If you have one for sale please write me. I am located in SE Michigan. Thanks. Andy Molter Dearborn Michigan. 313-206-7067 amolter@ford.com
WANTED: 1960 EDSEL STATION WAGON ANY CONDITION, I WILL BE AT THE ASHLAND OR. MEET IN JUNE. E-- MAIL ME IF YOU HAVE A LEAD. Edselfella@aol.com
FOR SALE: I have 2 bumpers for a 59 ranger also 2 tailight lenses plus ranger emblems,if intersted e- mail me at msbuko@webtv.net.
WANTED: Thermostat by-pass hose for 58, E400 or info on what to use if not available. E-MAIL Maxw@conninc.co
FOR SALE: I have an Edsel mechanics tool station that was used in a Edsel garage. It is about 8' wide and 4' high with cabinets on both ends. The middle section is made of peg board to hold all the tools. It is white with green trim. I'm guessing that it hung on the wall. n6261@aol.com
WANTED: I'm looking for a shifter linkage part on a 3 speed standard transmission 1959 Ranger. The part has a number 7353 and 372284-S. It is what I would call a squeeze link and nut for the shifter linkage arm that goes from the steering column down to the transmission. Richard Friberg rfriberg@metroed.net
FOR SALE: 1959 Villager Station Wagon. Original, ready for restoration. East Tennessee. Call 423-234-4552 or 423-234-0065 merritt@icx.net
FOR SALE: 59 Edsel 4 door Ranger! One Owner CAR, all original 99% RESTORED. CLEAN inside and out 100% crome NO RUST, Original paint, lt. blue & white. one very small dent on rear 1\4 panel. good tires\white walls all crome hubcaps. complete crome kit.No marks on DASH. all original PAPER WORK IN CAR....... car is all there and very clean..inside and out..V8,AUTO GOOD CONDISTION.... I'm in Medford Oregon im asking $ 3,000.00 OR TRADE FOR????? MY EMAIL IS..STARZZONE@RVI.NET
FOR SALE: I have two bottles of Edsel chrome cleaner for sale. Front of bottle shows Edsel emblem. Bottom of label says -Edsel Division-Ford Motor Company. Back of bottle has Edsel factory part # B8E-19522-A One bottles like new, unopened. One bottle opened, good condition. Direct inquires to- Tidyman@bellsouth.net. I am in Atlanta, Ga.
FOR SALE: 1959 Edsel Villager Station Wagon; 4-door, six-passenger.332 V-8, 3-speed column shift. Manual steering. manual brakes. Gray w/ gray & red interior, intact, but brittle. Radiator recored three years ago, car not driven since. Body: fair; was repainted once(?), needs rear quarters ,"trunk floor" and gas tank (top rusted through). wagon gate not rusted out at bottom. Runs, drives, but needs TLC. Asking $1,850 US. e-mail for more info. Fran McMullen fran@kirbycenter.org
WANTED: Edsel convertible runs and no rust please mail me Pelle Johansson sweden 0226-59709@telia.com
FOR SALE: VACUUM TO ELECTRIC WIPER Conversion KITS! Edsels 1958, 1959, 1960, NEW Two Speed Electric Wiper Motor With Switch And Harness. Conversion KIT USA MADE. 12 VOLT SYSTEM ONLY BOLT In Job. No CUTTING DIRECT FIT COMPLETE $198.95. S&H $12.90. Switch Mount Adapter $17.90, If You Want Delay Set Up Extra $63.95..... EM.. FBOTTE@AOL.COM
FOR SALE: 1958 Villiager VIN W8UV713470. New or rebuilt includes:tires, trans, teletouch, brakes, carb, fuel pump, exhaust, paint, glass, vynal. Pretty solid outer body. floors repaired, rockers rusted out underneath. Chrome &stainless fair. Car in west michigan. $6200.00 ph:616-791-0381 e-mail 37cordnut@msn.com Photos of this car below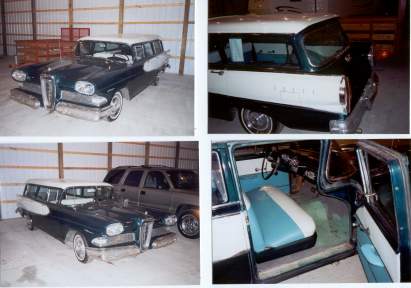 FOR SALE: Complete interior touquios in color, seat's have been reupolstered in orignal materal. Also have origanal service manual, master parts catalog, electrical equip. installation manual. I have rear tail lite's complete & blinker lite's. Would like to sell complete if possible. leeodee@msn.com

FOR SALE: 1959 Villager Wagon. Dark green w/white roof and scallop. Turquoise and white interior. New or rebuilt trans, teletouch, glass, carb, fuel pump, seats and panels, tires, brakes dual exhause, paint. Runs and drives but still needs a little finishing. Car located in Michigan. $6200.00. 37cordnut@msn.com
FOR SALE:1958 Edsel Bermuda Wagon Everett, Washington Body in excellent condition except cut in left rear roof from moving with heavy equipment. Large V-8, automatic. Will move within NW area. $ 750. John Petrakis (425-438-0622) or (425-238-5159) nwlandjohn@aol.com
FOR SALE: 1959 Edsel Ranger Hardtop Everett, Washington Body in excellent condition -no dings. Engine running good, 95,000 miles, I last drove it several years ago. Transmission was sliping so I obtained another good one that goes with. $600. Will haul within NW area. John Petrakis(425-438-0622) or (425-238-5159) nwlandjohn@aol.com
For Sale: I am running an Edsel four barrel intake on my Ford 352 and would be interested in selling it for the price of a replacement. Victor Hett hett@alaska.net
FOR SALE: FOR SALE: 1958 EDSEL Station Wagon. Good body condition. Not Running. Mo@tgi.net
FOR SALE: 1959 Edsel Corsair 4 door Sedan: RUNS WELL, 361 cu. in. engine (original), Turquoise/white exterior, Cruisamatic trans, 137,000 miles, repainted, some rechromed, engine and compartment sandblasted, seals and gaskets replaced, carb rebuilt, very nice, clean, good condition $7995.00 davebollingerfamily@hotmail.com (Motivated) car in Nampa, IDAHO (Photos of this car below)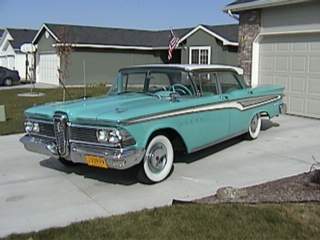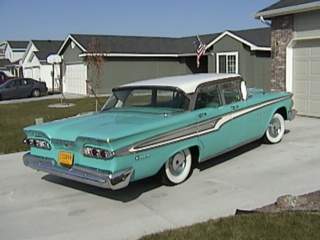 WANTED: 1958 Pacer Parts, looking for a good left and right front fender for pacer series a hood ornament, spiner hubcaps you can contact me at jspink@direct.ca
FOR SALE: 1959 Edsel Villager wagon, Factory air works, 351 Windsor V-8 and c-4 transmission, new exhaust with Flame thrower kit, shaved door handles, needs some interior work. $3000 o.b.o. Car is located in Kansas. e-mail any questions to wnnarce@kscable.com (Photo of this car below)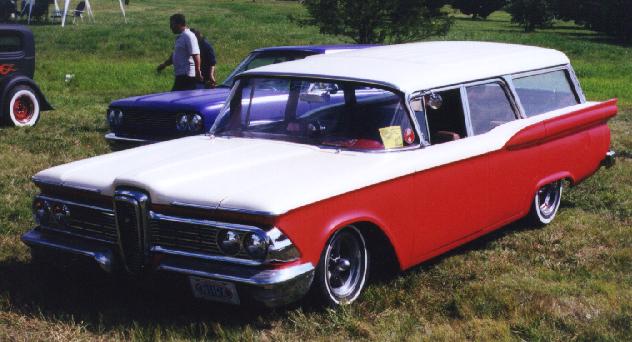 FOR SALE: 1959 ford Edsel Ranger 4 door, all org, 63600.00 org miles, good condition, silver and white. I have owned for 22 years and I am the 2nd owner. runs and drives great. email @ chevegirl@aol.com
FOR SALE: 2 1959 Edsel Rangers. 4 door torquoise inside & out. Complete trim package. 50% restored. Automatic transmission, no motor. Good condition. 2 door, white with blue trim. 6 cylinder with automatic transmission. Complete trim kit. Fair body condition. Motor not siezed. Make an offer- dalaw95@hotmail.com -Ocala, FL.
FOR SALE: 1958 Edsel Pacer 4 door. Complete, easily restorable. Odometer shows 98,000 miles. Has been in storage 20 years. Needs paint. Haven't tried engine to see if it runs. Good body, may require slight body work. Original seats. Brown/brown. $1200/OBO. Larry, (253) 845-0862 or (253)988 2819. lhull@ups.edu
FOR SALE: 1958 Edsel Corsair 2 dr hardtop for parts. This is a complete car, except for motor and trans. All of the front end of the car is in good condition, except for surface rust. The car is located in western Okla., and I have e-mail pictures available. Would like to have 700.00 for the car, and might be able to deliver it TRKPSHR1@aol.com
FOR SALE: MUST SELL!! 21 Edsels. All years,consisting of complete & parts cars (no convertibles) This is a good opportunity to get into the Edsel parts business. $1,000 each or less depending on the condition, or buy them all for $5,000. Will consider trades. Walt Wenker 3149 W. Yuma St. Phoenix, Arizona 602-272-8268 weirdwally@webtv.net
FOR SALE: 1959 FoMoCo Wagon 9-Passenger Parts For Sale/Trade. This is everything you need to convert a 1959 Edsel or a 1959 Ford 6 passenger wagon to the optional 9 passenger version. I am not sure if these fit the 1959 Mercury too. Parts are from an Edsel Villager and include these unique 9 passenger parts: 2nd split seats, center 2nd seat floor bracket (was welded to floor) 3rd seat removeable spring, top and bottom cushion with snaps, side attachment brackets, folding rear panels, rear panel attachments (were floor welded) and 2nd seat fenderwall latches. There is only one 3rd seat, it is shown assembled in one photo.Upholstery is stiff, needs cleaning, but not torn. Some mouse damage to bottom side of 3rd seat lower cushion as shown. All of these parts need some sanding, painting, or repair. NOT show quality. Parts can be seen at http://www.geocities.com/squire1963/edsel.jpg . Parts are in Chicago area. Price for everything is $250 or may trade for full size 1962-64 Ford parts. Prefer 1963 Country Squire nine passenger parts in blue. Email me at my63squire@ameritech.net or call 847-697-0037 between 4pm and 11pm Central Time.
FOR SALE: Restored 1958 Edsel Ranger. I show room condition. All original, except upholstery and paint job. Totally restored the TEL-TOUCH shifting system, EDSEL AM radio, heater control system, etc. I am reluctantly selling it but just don't have time for it any more. If you are interested write to ronmarg@Prodigy.net. I'm in a little town out side of Tacoma, WA
FOR SALE: 1959 Edsel Corsair Convertible in absolutely mint condition, 361 cu in V8 (Super Express) 303 BHP mated to a dual-range 3 speed automatic transmission, power steering/ brakes/ top and seats. Resplendent in light yellow with a white flash with a matching interior. The top is white and same for the top boot. One of 1343 built and imported into the UK some 13 years ago and owned by the same owner for this period, show winner on the UK classic car show scene, factory working radio plus working under dash Philips record player. Additional features like dual mirrors with remote adjuster (LHS), spinner hub caps, dual antena etc. This car has been well featured in books and magazines here in the UK. This is one very nice Corsair convertible for sale now! For details please contact the owner on UK code( 010 44) 208 501 3962 Mr C Booth// The asking price is £22,000 sterling (current $ to £ is 1.39) ( Contact with the owner can be made via this e-mail address robert.garrow@teletouch.demon.co.uk or by telephone. Many thanks for your interest. PS this car is located in Essex, England..
FOR SALE: I have a 59 Ranger 4 door that would be great for parts, or frame up restoration, I believe the engine is either a 332 CID or 292 CID. Has title. All parts are still on the car. $400.00... I am located in S.E. Missouri 3 hrs south of St. Louis. 573-778-0622. E-mail diamondplus@iname.com
FOR SALE: 1959 2 Dr Corsair for parts. No drivetrain or glass. Body rough. Has Unity spotlight bracket. Located 100 miles south of St. Louis Mo. (573) 243-0103 or e-mail Johnss1@hotmail.com.
FOR SALE: I have a 1959 Ford Edsel Station Wagon, thats been sitting in my garage for about thirty years now,I'm quite sure its not running now, but its complete ,trying to sell. I reside in Compton Calif . If anyone is interested. Please e-mail travelingman90221@juno.com
FOR SALE: We are restoring a1959 Edsel Ranger and we have parts for sale. 292 cu in V8 engine transmission 2 tail light assy1 horse collar for the front.. ann01m@yahoo.com
FOR SALE: 59 Edsel Villager wagon nine passenger 1500.00. arizona car rpwells@hotmail.com
WANTED: Am looking to purchase a 1958 Edsel 2 door in #2 or #1 condition. Preferences are V-8 (E-475), automatic, and parts replaced with stock, or NOS equipment. Ken Lippold Milwaukee, WI H8BEARS@aol.com
WANTED: Exhaust manifold for a 60 edsel a letter "e" and a dash pad. K55day@aol.com
FOR SALE: 1959 Corsair Convertible, President Red, white scallop and white top. Black and Red interior. Continental Kit as well as wheel skirts. 332 V-8, Power steering, radio, hooded mirrors, day night rear view mirror, Spinner hub caps, Body is in fantastic shape, no rust, interior is free of rips and is super clean, no wear marks etc. Car is located north of Philadelphia, Pa. I have not run the car for about 6 months due to health problems but it does run and my friend who is a mechanic will be getting her going in a week or so. Brakes were just done, as well as the master cylinder being replaced. Tires are new ( less than 200 miles on them) The Odometer reading is 23,000 and this just might be original and the title for the car says actual mileage on it. as did the prior title from down south. Although with a 42 year old car I cannot guarantee that, but I have always thought that it is actual. Contact me via email and I can send pictures or arrange to show you the car if you are from this area. HMJ0918@aol.com
FOR SALE: 1958 Pacer, 4 door sedan, light blue, power windows, power seats, automatic push button transmission, 361 V8, 105,000 actual miles. I have owned this car since 1965. It's been shedded most of the time. It has original paint,(very good condition) no rust. It runs good. I may be reached on e-mail at gmnass@megavision.com Phone number 308-284-3228. I live in Ogallala, Nebraska. I'm asking $4500. or best offer. Burton Nass.
FOR SALE: We have a 58 Edsel Corsair for sale. It is a 4-door hard top. It has a new motor, & seats have been reupholstered, needs a paint job & a tune-up. asking $3,000.00. E-mail me at lcamp1963@aol.com
FOR SALE: I have several 59 models, parts cars and complete cars. If interested in parts or the complete cars, please contact miko@apexowasso.net or call (918) 430-0340 (Tulsa, Oklahoma) Thank-you!
FOR SALE: 1959 Villager 9 passenger Wagon PS,PB, Factory air. 400 automatic runs great! Inerior fair, needs tires,brakes, and tune up. Been in storage for last fifteen years. $2500.00 If interested contact miko@apexowasso.net or call (918) 430-0340 Tulsa, Oklahoma
WANTED: Need generator bracket for the 410 engine. Might consider a good working generator to go with it for a spare. Bill C. Graham 915 643 8119 In Brownwood Texas. otherbg@aol.com
WANTED: Mile-O-Matic 2speed Transmision . And new ,or good as new Radiator . fFr my Edsel Ranger 2door ht 1959 model... Walter..Walter.Braa@afjord.vgs.no
FOR SALE: Restored 1958 Edsel - looks and runs good - 67K miles - white with green trim and interior - $5000.00 - can be seen in Horseshoe Bend, AR cCll Barney at 870-670-5854 or email terry@minister.net for more info
FOR SALE: ONE family owned 1960 Edsel Ranger 2 door sedan. All stock and original WEST COAST car. Stored in a barn since 1973....hasn't been driven since. All numbers matching car with rare 6 cylinder and 3 speed trans. 96% rust free (trunk pan only). If you are looking for an unmolested and rare Edsel........this is it. Email me for e-photos and more info. Curt Brennan Walla Walla Washington 509-522-3406 Cabrennan@bmi.net
WANTED: I'm looking for a 1958/1959 Edsel Pacer Convertible. if you have any info. please email me at toastandbananees@yahoo.com
FOR SALE: 1959 EDSEL RANGER 4-door sedan for sale. 292 V/8, A/T, Radio & Heater. Straight body, decent car all around. Very nice front chrome and grill. Needs new starter, have part. not running, must tow, sold as-is, need the space, Condition 3/4, a wealth of parts for very little money. Vin number C9UF707261. Currently registered. The car is located in the SAN FRANCISCO AREA. Call for the details. Asking $950.00. Tony - 650-348-8269 E-mail to: tonyleo@pacbell.net Click on this link for a pic of the car!
http://www.classifieds2000.com/cgi-cls/ad.exe?P144+C14+R1172874
FOR SALE: 1959 2 door Ranger Complete. 292 Rebuilt, 3 on the tree Rebuilt. Interior redone. Brakes redone. Daily Driver plus. $3500. email: regional@aol.com If you live in or around San Jose California, you have seen this white Edsel with blue interior. (Yes, I know there are fancier names for the colors.)
Wanted: 58 Edsel shifter motor in good working condition new or used. Looking for 2 years MrBuick57@aol.com
WANTED: Hi, I am restoring a 58 fixed head two door Corsair (ie the bigger version) and am in need of a good rear window rubber, or if anyone knows who remanufactures this (tried Dennis Carpenter) I would be grateful to know. Also need passenger rocker stainless, tinted front screen and good condition teletouch steering wheel (just the wheel). Am located in the UK but will happily pay for freight as well as parts. Thanks aparkes@quantumbeam.com

WANTED: Edsel Floor Mats. These were reproduced by 'Askus Inc' from Greenville, OH in the late 1980's. I would like either a used , or if still available, a new repro set for my 58 Pacer 2dr Hdtp. Also need a Hood Ornament, and any line on dual rear antennae [I know somebody repros these items but haven't found yet] Brian Martin, CA - 714-444-2388 -Themool@aol.com
FOR SALE: 1959 Edsel Corsair 4 door hardtop. 361 V8 3 speed automatic. PS, PB. Parked since 1967. Solid pink color. Clear Title. Has surface rust and some rust in quarters and rockers. A few broken windows. Amazingly floor rust is not bad at all. Interior still has plastic seat covers on them, but if you sit in them they will probably rip from being so dry. Great parts car or ambitious restoration car. $675. Call 608-564-2565 evenings. Car is located in central Wisconsin.
WANTED: I need a real window seal for a 59 Ranger. dickiem@fabsat.com
WANTED: I was wondering if knew anybody that might be interested in trading a 1958 Edsel Pacer, very restorable, been in a barn for 30 plus years. I'd like to trade it for another 1952-1956 Ford. I can be reached at 660-291-8585. kippes@mcmsys.com
FOR SALE: 1959 Corsair every thing is there ,windows, doors, the vainal water bag, all the interior chrome and exterior chrome, lights, I got it all would like to sell the whole car at once but will part it out. I'm in Florida. phone # is 850-609-1647 ask for Chris. canser2@home.com
WANTED: Is your Edsel looking for a good home ? A Massachusetts Ford family is looking for one , any year or style, in roadworthy condition . Must be affordable. It will be loved and well cared for used primarily to take my family out to car shows in an area with no Edsels. Take a chance and call or e mail us anytime, thanks!!!!!!! Tel. 413 564 0856 e mail at LAla7799@aol.com
WANTED: Hi, I need a windshield for my '58 Citation 2-dr as well as taillights, dr.side parking lens, dr. side rear antenne stalk, pass. side exhaust manifold. Thanks, Doug (800) 929-4670 vmedical@hotmail.com
FOR SALE: I have a 58 Edsel Ranger 2 door that can be used for parts or be restored.. brown and white .. windshield and back glass got broken by neighborhood kids .. do not have time to restore it myself.. hate to see it go to ruin when someone could use it... call 337-788-1946 or email at nosetta69@aol.com
FOR SALE: 1958 Edsel Pacer; 2 door hardtop; excellent orginal paint, coral & white w/ black top; E475 Engine automatic transmission; 77,000 actual miles; new dual exhaust, new wide white wall radial tires, new pleated white seats, excellent chrome and glass; VIN #W8U6720637; Burwell, NE $7,750; (308) 346-5080 call evenings or leave message & will contact. kcarson@esu10.org
WANTED: am looking for a rear window seal for my 1959 Edsel Ranger 2 door Sedan. I would also like to find a bumper for my Ranger...reasonably priced. Please e-mail me at this web site: http://www.phyllis_price1@msn.com
FOR SALE: I have a 1958 Edsel for sale. very restoreable condtion, must sell because of divorce. Priced to sell. Located 60 miles from St. Louis, Mo. $2200.00. email me at ruth@mooregear.com
FOR SALE 1958 Roundup, Very original 3 speed manuel trans.,heater,radio Original engine rebuilt.All new under hood .New brake system.new tires New cluch. Original dealer license plate frames ,front and back.Whitebody, Red and cloth original interior. drives great $8500.00 or best offer Call Ted 925 969 7708 California tedsel@webtv.net
FOR SALE: Have decided to part with my 58 Edsel Bermuda. I have other commitments right now and I hate to see it just sit. A west texas car, 100% complete. Rust free body. Sunset Coral/Snow White. Engine turns but have not started it. Paint and upholstery faded. Car will need a total restoration. Priced to sell at $2000.00 Firm. Car located in Fla. Email me with questions. Please no picture collectors. Ed marpack57@aol.com
FOR SALE: We have an Edsel that looks like the one on you web page, my husband is going to drive it in a Destruction Derby in August!!!! If you know anyone who needs chrome parts such as trim or grills down to the letter E in Edsel it is pretty much all there! If so E mail me at vanwhy@digital-star.com Thank you! Marti Bethel
FOR SALE: 1958 Edsel Ranger 11,700 actual miles Repainted to original colors in 1990 Charcoal Brown Metallic Jonqil Yellow Roof & Scallop Interir is a Code A Green Cloth Built on August 16, 1957 400E V-8 Engine Automatic Transmission Serial # W8UF705498 RUNS & DRIVES PERFECT! Asheville, North Carolina $10,000 OBO wumple5753@yahoo.com 828-670-9954 Photos of this car below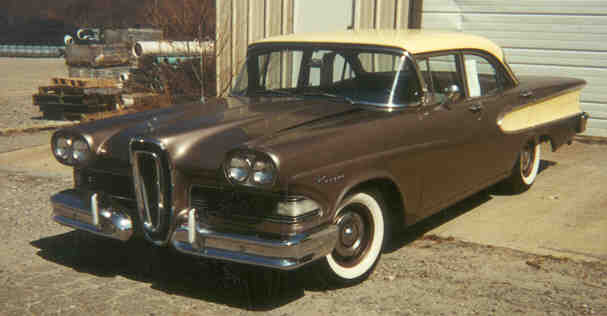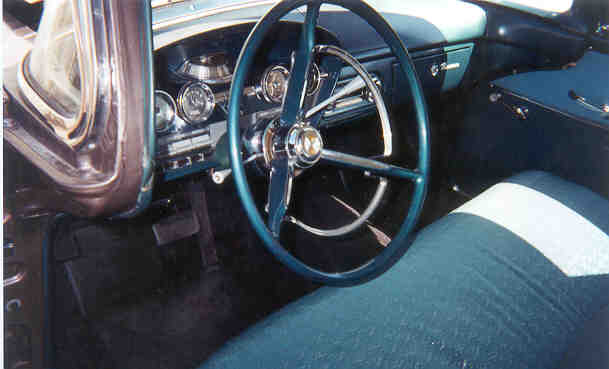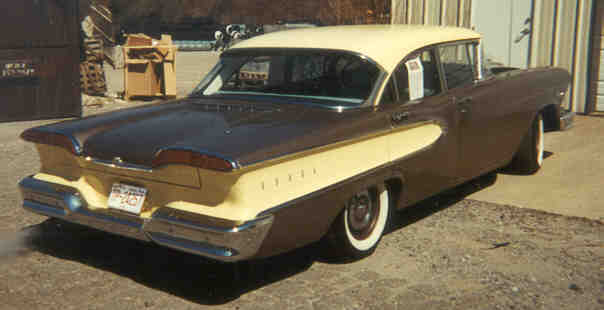 FOR SALE: NOW AVAILABLE! All-new stick-on lettering for E400 & E475 valve covers made from precision-cut, heat resistant vinyl in the correct color. Each set provides more than enough to do two valve covers. Only $10, postpaid. Dan Crossman, PO Box 333, Bath, NY 14810-0333 edsel400@hotmail.com
FOR SALE: 59 Edsel Ranger 2dr sedan. Desert tan and redwood. with buff interior. 292 auto, good driveline. new floors, new complete brake job, new trunk pan. new qtrs... some paint and body work done, spare parts included...needs to be finished,good title... no more space.. need tosell soon....... $700 BO. 59 Edsel corsair Conv. Gold metallic only 4 known to exist in this color, needs a good home... sorry no title, 332 auto, 3 speed trans, engine compartment painted lots of good chrome,new front wheel cyl. and brake lines, needs new qtr panels, since they were cut off around the rear wells..., I have a nice pair from a parts car that goes with. easy restoration.... I just am unable to finish right now, too many cars, and the wife is getting after me.. lol. would prefer to sell as a pair for only $3000 or BO. cars are located in S.E. Pennsylvania, pictures available , by request.... any questions. email me at rrath@fast.net
WANTED: "Nob" for the end of the handle on the bench seat adjustment for a 1959 Ford Edsel Ranger. Please E-mail variant@cnw.com
FOR SALE: 1958 Edsel Ranger 2 Door Sedan 100% complete running & driving project-car. A lot of work has already been done : 390 Engine with a new C-6 automatic transmission and power brakes. New exhaust system, new rear springs, new shocks, new front windshield with new rubber, new tail light lenses, rebuilt radiator and brakes. Runs and drives great. Interior is good (but not perfect)The dash has been beautifully refinished. Black / Gray interior reupholstered. I drive the car every week to keep him in good running condition. I move back to Switzerland and so I cannot finish this very nice car as intended. But somebody will have a very unique and reliable 58 "hot-rod" Edsel. Check out the picture. This car can be driven anywhere. Located in Reno / Nevada. Asking $ 5000 for this nice sharp looking classic. Contact Richard Covell / Telephone (775) 972-1969 or e-mail edsel552@home.com "It's a good Edsel !!!!!"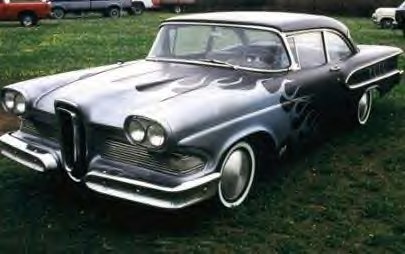 FOR SALE: VACUUM TO ELECTRIC WIPER Conversion KITS!!! Edsels 1958, 1959, 1960, NEW Two Speed Electric Wiper Motor With Switch And Harness. Conversion KIT. 12 VOLT SYSTEM ONLY, BOLT In Job. No CUTTING DIRECT FIT COMPLETE $179.95. S&H $12.90. Switch Mount Adapter $15.90, If You Want Delay Set Up Extra $56.95.. FBOTTE@AOL.COM
WANTED: Left and right front turn signal lights to fit a '59 Edsel Corsair 2 door hardtop. Rubber must be in good shape and not dry rotted or brittle. Lenses are not needed, just the fixtures. noelmannn@cs.com
FOR SALE: I have a 59 EDSEL WAG Villager four-door automatic, V-8 ,runs great, surface rust on body,no reverse gear 4plus car ,car is located in Northern California the price is $500.00 e-mail me if someone is interested thank you.GARY EDSELFELLA@AOL.COM
FOR SALE: Parting out the following Edsels, 59 Ranger 4dr sedan, 58 Pacer 4 dr hdtp, 59 Ranger 2 dr hdtp, 59 Villager wagon. lots of stuff left, since this is first time advertised. cars located in S.E. pennsylvania... email rrath@fast.net
FOR SALE: I have the complete nose plus stainless steel chrome for a 1958 Edsel Corsair. I would like to see $1500 for all but am open to any reasonable offer.My Email is peiler00@aol.com. Home phone is (425) 513-8196. I'm located in Everett, Washington
FOR SALE: Gayle C. Warnock (author of "The Edsel Affair") is offering reproductions of the only Christmas card mailed by Edsel Division. Public relations department mailed 2,000 cards to dealers, prospective dealers and media on 12/15/56. There are 13 cards per box. Price $12.50 per container. Checks should be made out to "Pro-West" and mailed to 3890 Gold Ridge Trail,Pollock Pines, Ca 95726. Enclude email and advisement will be made within three days of receipt. For more information or questions please email: shamuedsel@onemain.com or shamuedsel@yahoo.com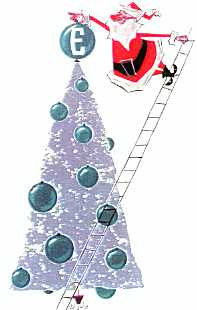 FOR SALE For sale one of a kind Edsel Roadster probably the most customize Edsel ever 1992 5.0 Mustang engine C 4 trans with tel-touch shift 8" ford rear axel Mustang II frt end this car runs and drives beautiful. Needs tob finished but can be and is driven daily in nice weather. Located in So NH $25,000 e-mail rcockerlin@aol.com Photo of this car below!
FOR SALE: Parting out RUST FREE! 58 Pacer 4 door sedan. No front end, engine or tele-touch items. Very nice doors, glass and quarter panels. E-mail me with your want and I will see if I have it. djjohnson@onlinemac.com
WANTED: I need help locating one or a set of 58 Edsel rear antennas and exhaust deflectors. Can anybody help? I appreciate any and all information leading to the purchase of these parts. djjohnson@onlinemac.com
WANTED: Looking for 1959 Edsel Villager stationwagon. I want to pay five hunderd dollars for one in running shape. email at mmm@utec.net

WANTED: Detailed photographs of the interior of a 58 Ranger 2-door Hardtop. A nice original or correct restoration is what I am looking for. I need to know exactly what it is supposed to look like. Photos by email must be jpeg so I can view them. Actual photos are better and, of course, I am willing to pay for them. Better yet, if you are anywhere in the area around Binghamton, NY, I'd rather come to look at your car and take the pictures myself. A 2 or 3 hour drive is no problem. Thanks, Tom tkneebis@webtv.net
FOR SALE: 1958 Edsel Citation- Black and Gold. Partially restored. It runs. Send possible offers to joangeo@gateway.net
WANTED: I need all red tail light lens and a left side plastic end for the front seat for a 58 pacer two door hard top. Must be in good condition. e-mail the price and condition Ventportxx@cs.com
FOR SALE: I have several NOS engine parts available for most engines: ring sets, rod and main bearing sets, valves and valve springs, pushrods, some pistons, several master cylinder repair kits for 1&1/8 bore, several temp. sending units and more. Email Phil for list or call 702-864-2417 coorsair@comnett.net
WANTED: I need a 1959 maintenance manual for a Ford Edsel Ranger. it can be a reproduction or an original. please email me at saydeemaye@cs.com thank you.
FOR SALE: 1959 Edsel Ranger,77000 miles,restoration was started years ago,engine and tranny are out,front fenders -hood are removed but nothing ever done with it.Car has been garaged since late 60's,all parts are there,no broken glass.The car belongs to my neighbor who purchased the car new.Make Offer.I can be contacted at d.cruit@worldnet.att.net
FOR SALE: 1960 Edsel Factory Manual covers all models in exellent condition email me at ammpmm@rcn.com
FOR SALE: I have 2 bumpers for 59 ranger also 2 tailight lenses. plus ranger emblems. and a edsel emblems . email me at mbuko@webtv.net if interested.
WANTED: I am looking for the following parts---can you help??? Tail light lens and gaskets --58 park light lens - 58/59 set small hub caps 58/59 Carb air cleaner for '58 E-400 motor Radio '59 hinges for hood '59 & release safety catch mechanism hood ornaments - center of hood -'58 ...... fender ornaments '59 trunk lid locking mechanism -- need all -gasket,trim.key -- all we have is the hole same for the ignition -- al we have is the hole - both for '59 ZenaSuzanne@aol.com
WANTED: I need a Edsel suspension, a-arms, laef springs, coil springs for a 59 edsel 2 doors please help me... patrickbombardier@hotmail.com
FOR SALE: I have a 1958 Ford Edsel pacer 4 door with pushbutton transmission the buttons are located on the steering wheel the car is all original and is in pristine condition the car is rust free no dents nor scratches have all receipts for work done on the car since 82 and I'm the third owner. Asking price is $5500 or best offer Photos of this car below. darkside@raex.com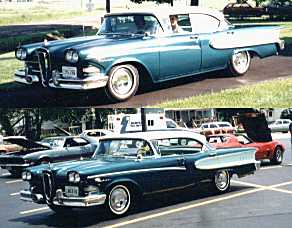 WANTED: Information on where to purchase a complete floorpan for my 58 Ranger 2-door hardtop. I would also very much appreciate someone who really knows these cars and would be willing to help me with questions regarding this restoration. I'm not new to the car hobby or to Fords, but this is my first Edsel and I want to do it right. Thanks, Tom (Binghamton, NY) tkneebis@webtv.net
WANTED: I am in need of front fenders and header panels for my 1958 Ranger. Looking for fenders and header panels without holes. Call Dan at 630-668-4824 or e-mail danherring@mindspring.com
FOR SALE: 1960 Ranger convertible. Nice, solid #3 driver that had a loving if not detailed resto in mid-eighties. Could easily be #2 car. White with solid black vinyl interior, 352 Super Express with 10,000 rebuilt miles on odometer, 2-speed auto, factory tint windows, PS, PB, stainless exhaust, correct radio, new tires, all new brakes including Master Vac, rare Kelsey-Hayes closed center 14" steel wheels including spare. Just taken out of 2 years storage. Driveable but with minor annoyances such as off idle stumble in the carburator, cracks in wing windows, exhaust manifold leak on left side, radio doesn't work, one wavy side on body. $19,900 firm as is. Have complete new interior for sale as a side deal along with many body, trim, and engine parts. Have spare Super Express and tranny with correct date codes. Sarasota, Florida area. nirname@earthlink.net
WANTED: I need the following parts for a 1959 Ford Edsel Ranger, 2dr. the "S" letter for the hood, the hood hinges to hold it up, the hood ornament with the "E" insignia, the chrome side panels that go under the driver and passenger doors. Also my car came with no keys, so I need door and trunk locks with keys. please email me at saydeemaye@cs.com thank you.
FOR SALE: EDSEL Parts as follows Most of these parts are new, some in boxes: Edsel door locks with keys, new in box $25-Edsel key blanks $10-Edsel trunk locks and keys $25-Red 59 taillight lens $ 40-White 59 taillight lens $ 45-chrome 59 taillight lens retainers $20-59 metal lens mounts $20-60 park lens new $30-60 park lens used $20-red 60 taillight lens $45-white 60 taillight lens $45-58 hood ornaments $ 100-59 fender ornaments $20-60 edsel outer tie rod ends $15-amber, 1 clear park lens $25-58 clear park lens $40-Hooded Edsel mirror, like new original $250-Citation fender scripts $25-Ranger fender scripts $25-Ranger fender scripts $25-several Edsel medallions and lots of EDSEL letters. email me at terrytaylor@hotmail.com for more info
Wanted: I need glass all the way around for my 58 Pacer 4 dr sedan. Need just the glass unfortunately do not have the room for a whole parts car. PLEASE help me put my Jet Black beauty back on the road. e-mail at Edselguy@aol.com.
FOR SALE: I have a 58'Edsel Ranger, It is a mild custom. shaved door handles lowered, dual exhaust,460 cu. automatic. Fresh paint & Interior, photos can be seen at www.greaterdakotaclassics.com asking price is $8500.00. My email is thejakes1995@yahoo.com
WANTED: 1958 Edsel service manual in good to excellent condition. Contact Brendan at edsel58@home.com if you have one for sale.
WANTED: 58 Edsel 2 door or wagon,model unimportant, would like to trade my 54 Chrysler New Yorker deluxe 4 door,with 77,000 orginal miles,391/235hp.HEMI! car has 1 pinhole of rust, all orginal down to the hupcaps! interior is unbelivable! I found this car sitting in a tool shed where it had set for 18 years, the tires were still up! runs good needs work,but not much!has good title, for more info contact me.I am looking for drivable 58 Edsel,I own a 59 which I love dearly want to collect all 3 years! If interested please contact ASAP! would like to get started on it, contact JEFF IN NORTHERN WV. at jjudy@meer.net thanks!
FOR SALE: 2 complete taillight assemblies for a 58 Edsel station wagon. These include lenses, bezels, sockets, wiring, and gaskets. The lenses are free of cracks or chips. The bezels show minor pitting in the chrome, but are other wise in excellant shape. Make me an offer I can't refuse, these won't last long. E-mail me at gmadelung@home.com if you have any questions.
FOR SALE 1959 Edsel Ranger + Corsair parts for sale,also have misc. 58 Citation parts. email - ur2much420@excite.com cell - 1- 604-740-4033
FOR SALE: 1958 edsel bermuda wagon for sale. pink and white, running e-400 with working tele-touch. nearly rust free and real nice interior. no brakes. asking 1750.00 obo jeff@dooleyandsons.com Photo of this car below.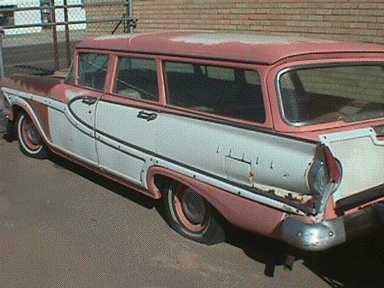 WANTED: Shop manual for a 1959 Ranger elfwine@qcislands.net
FOR SALE: '59 Edsel Villager,good project car. The car is completely original and has not been modified in any way.I have every single piece of hardware that came with it in 1959,right down to the letters & hooded mirror.The body is in good condition but is a little rough by the back fenders.The interior needs new seats or covers,and the door panels need to be replaced.I also have the original radio and the original clock that still works.The motor runs like a top and the car is mechanically sound . If you are interested e-mail me at eric_59ed@hotmail.com
FOR SALE: I have a '59 Ford Edsel Ranger sedan in showroom condition inside and out. I have won a number of car shows in MD. It is for sale! If anyone is interested please e-mail me and I will send pics. The best looking Edsel I have seen. WHi8534811@aol.com
FOR SALE: 58 Citation 2 door hard top parts for sale. No rubber, upholstery or sheet metal. Also 58 dealer promos friction models hard top $150 convertible $175 Pacman54@webtv.net
WANTED: I have a 1958 Edsel Convertible and need the following or info where to obtain, Air Filter (361 eng), Top pump or repair kit, Top Cylinders, Power brake master cylinder or overhaul kit, Right rear outer tail light lens (red). Live in So, California. Email gil_gilbert@juno.com. I have a spotlight for a 58 ranger Wagon.

FOR SALE: Parting a '58 Pacer: I will be parting a '58 Pacer 4dr hardtop. Factory air car missing the compressor. All glass and frames very nice except cracked windshield. Excellent diecast vent window frames, lots of stainless trim and some nice potmetal. Pink and white interior, door panels look nice. Some great sheetmetal, bumpers etc. I'm looking for a set of spinners and will possibly trade for those or any other accessories, literature etc. Chicago area. jwbrushwrk@aol.com
FOR SALE: Cleaned out my Dad's garage, found a right hand trunk hinge, two round dash bezels, and three window crank handles two of which are missing the knobs. For '58 Ranger. I have no use for these so make me an offer I can't refuse and please take off my hands. SZACHEWICZ@AOL.COM
WANTED: rear bumper, radio antenna w mount and rear fender skirts for a 1959 Edsel Ranger 2 door. Email:cadiz@ziggycom.net
WANTED: A hood ornament for 58' Ranger. Please help AKing10322@aol.com
FOR SALE: For Sale: Three Edsel bumpers, one Edsel hood, four fenders, and three engine blocks with heads. We are unsure of the year......we believe they may be 1958's. Please e:mail me at Kfree1011@aol.com (bumper photos below)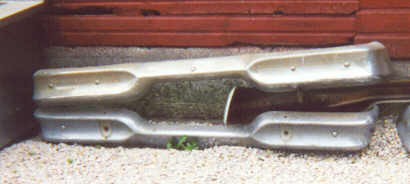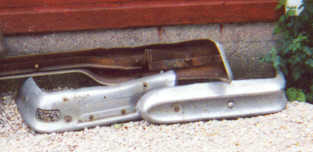 For Sale: Edsel 4 door for restoration. VIN#057AK58-100152, Model 057A. Car located in Saskatchewan, Canada. $600.00 Cdn. For pictures call 306 948 3454 or email dreamydogbeds@sk.sympatico.ca
FOR SALE:58 Ranger and 58 Corsair complete both very rusty but good chrome ,glass,interior. is complete but mouldy I'm located on Vancouver Island British Columbia they are for sale or to part out they are 2 doors and have complete running gear mariej@telus.net
WANTED: I am looking for a complete front grill for my 1959 Edsel Villager.Also I am looking for a pair of front bumpers and a rear bumper.If anyone could help I would appreciate it.I do have a few '59 parts for sale:Padded dash and letters for sides,hood,and tailgate.E-mail me at eric_59ed@hotmail.com
FOR SALE 1959 Edsel Ranger 2DR HT. 223 rebuilt engine, new brakes, brake lines and wheel cylinders. New radiator, water pump, master cylinder, fuel pump. Can drive anywhere. Asking $3000. Car is located in south Florida. E-mail me at: Mr6cyl@aol.com for all the information. the car is black on black.
WANTED: I am looking for white plastic (Ivory) radio preset buttons for my 1959 Edsel . Any buttons, new, good used, reproductions, any leads or suggestions. piperok@telepath.com
FOR SALE: 1958 Edsel Pacer Convertible, Red with black scalp, Black and white interior, Excellent condition. Contact Jerry at (715) 357-3383 in Almena WI. lmausolf@tns.net
FOR SALE: Two hooded mirrors in outstanding used condition, from an Arizona car. Expensive at $700 for the pair but worth it. On a scale of 1 to 10, I would rate them an 8.5. Also have a bunch of non-factory literature (magazines and books.) E-mail me a fax number and I will send the list. Roger, evenings (626) 447-7130, L.A. time. rogeralanward@email.msn.com
FOR SALE: 1959 EDSEL VILLAGER WAGON. 99% complete but not drivable. Do not have title. Needs complete restoration. The car is in LakeCity, South Carolina. If interested arrangements can be made to view the car or for pictures to be sent. Accepting offers. eboniteman@webtv.net
WANTED: Does anyone have a dash pad for a small series 58 that they would like to sell? Color is unimportant. Email Anthony at eatiegourmet@cs.com or call 415-431-4832
WANTED: l need the following parts for my 1958 Edsel citation. Front left fender and mirror. Wiper motor and water container. Shifter motor, all four door handles not pitted. Chrome tail light covers and front left and right grills. Thanks Glen Morrison gcmorris@nonline.net
WANTED: I have a 1958 Edsel Pacer with vacuum driven winshield wipers. I would like to convert them to electric. I am seeking the manufacturer of a replacement, part #s or any other info which will help in the conversion. Please respond to: wsanders@mindspring.com
FOR SALE: 4 Door Classic Edsel (Ranger)Teletouch transmission. Driven less than 50 miles in 15 years. Total Mileage - about 70,000 Ran fine previously but has not been started in 10 years. Car actually has been in storage 35 years. Glass excellent, body fair to good. Will sacrifice - still a true classic!We have lots of paper documentation - previous owner was registered with an Edsel owner's club. Asking price: $2000.00 Phone: (509) 235-8283 email: hnoder@earthlink.net Car located in: Cheney WA 99004 Will be happy to answer any questions you might have concerning this Edsel.
FOR SALE: Edsel 59 Ranger Owned by car dealer30 years .Car is a four door and is in very good shape. Motor has been overhauled new tires even good air conditing you can go anywhere Contact Ron Mckeag at Tiger Ford ph515 236 3172 or call me at home 515 594 3792 IOWA E MAIL rondeemc@netins.net only 6995
FOR SALE: Rechromed rear bumper for 58 Edsel. Would like to trade for a 59 rear bumper. Will sell for $175 plus shipping. Located in north central Illinois. trukfarm@frontiernet.net

E-mail Me
Back Home
To Post YOUR ad FREE
E-mail me at: tim@edselmotors.com