For no logical reason that I can think of, I scanned these slides and thought, well, as long as they're scanned I may as well share them.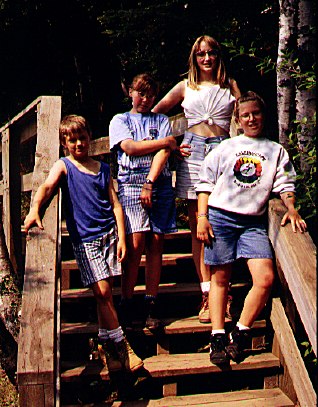 Kids on the steps at Gooseberry Falls long time ago. L to R Ryan, Krystal, Jenny Stacia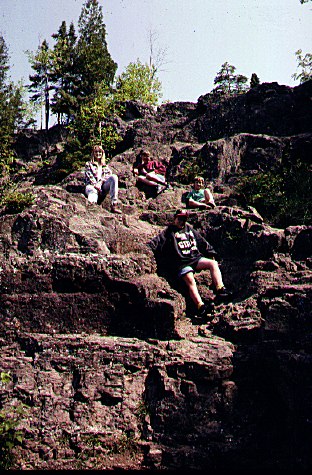 Kids on rocks on the north shore someplace. Long time ago.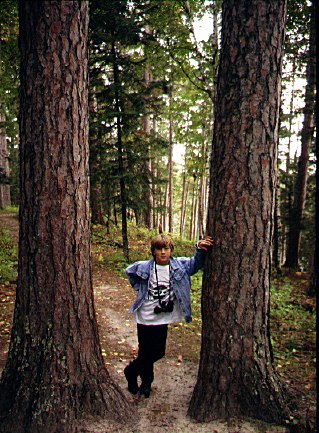 Ryan by trees (DUH!) somewhere near McGregor. Long time ago.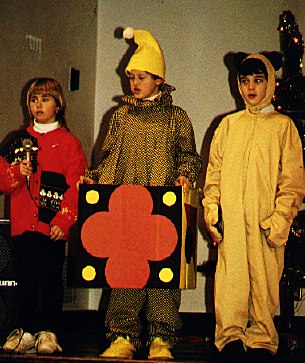 Ryan on stage (as a Christmas Present) long time ago.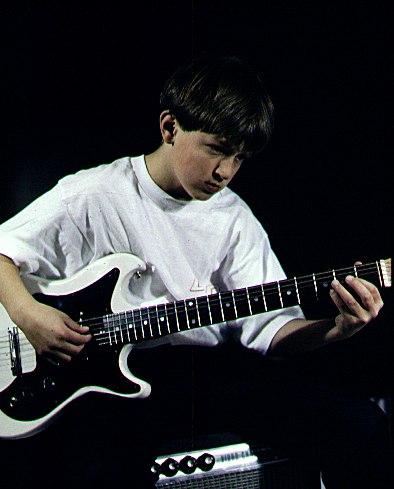 Ryan with his first guitar (Long time ago)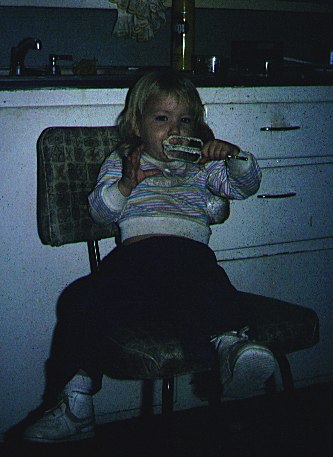 On our first "date" Ronna came over to the house with Stacia and we made chocolate chip cookies. Stacia licked the beater. 1985!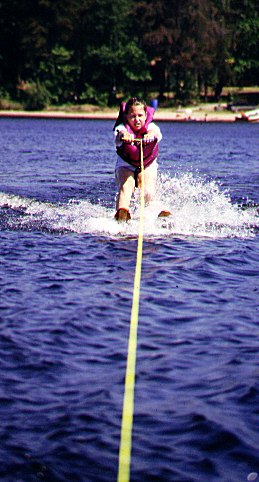 Yes, it was possible to water ski when the kids were little. Stacia demonstrates.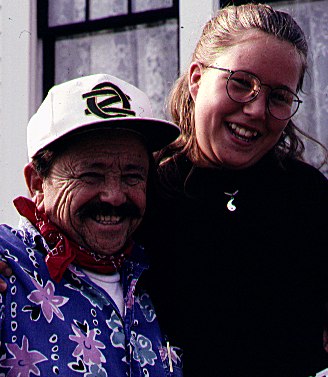 Stacia with a real Munchkin. This was the "Lollipop Kid" who handed the lollipop to Judy Garland in the Wizard of Oz.