Here's a wierd thing about me...I love to roller skate. Not that I'm very good at it. I can skate around the rink all night just fine, and even do what I guess we call cross over turns, and even get myself around going backwards..all without falling on my keyster. So occasionally I manage to get members of my family to a rink.
One thing I miss now-a-days is traditional skating music. All this loud alternative rock and rap stuff really ruins the experience. I hear tell that there are in this world of ours a few rinks that actually have live organ music for adult skaters! No where near me of course. But I remember when they used to play these great skating music records from "Roller Records". Traditional waltzes, foxtrots, two steps, tangos, and so on. I've managed over the years to accumulate a few of these vintage skating records (you do remember 45's don't you?) I've found that they are simply not available to buy on CD so I've taken the time to digitize them. On this web page you'll always find a least ONE old skating music record to download. They are in mp3 format. As time allows I'll add different titles. To downnload just click on the record below.
I decided to start with the Hokey Pokey, just because it's one of the few even I can do the steps too. About the only difference between this skating version and the version from the radio is the tempo and the fact that this one starts out with "you put your left skate in" instead of left foot! Neat, huh?
Just remember when you're downloading and listening to these that they're from old used records and some won't have the best audio quality. For those of you who want 'em all I'm prepared to send you a CD with over 20 selections from my old roller skating music records. $10 is the price and that includes mailing. Not really a money making venture, but just sharing the fun of old skating music. The CD's have a liner that gives the title, style and beat count for each track. you can e-mail me at hepcats@uslink.net or just send payment via Paypal to my e-mail address and I'll get one right off to you. If you use Paypal please remember to include your mailing address! If ya can't spare the change just download from here. Eventually I'll have most of the selections uploaded for you to enjoy.
Here's a snapshot of my wife and kids at the Galaxy Skate in McGregor Minnesota, which is no longer in operation.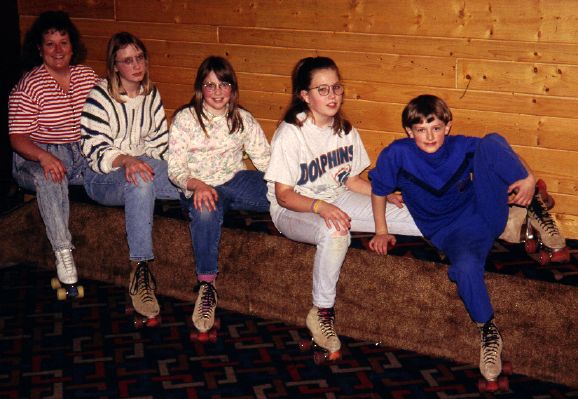 Now.....here's what you're looking for. Click the record and download the skating version of
The Hokey Pokey or the Skaters Waltz!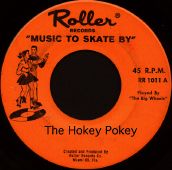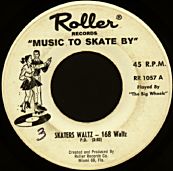 Gallery of Famous People on Roller Skates
(NO ROLLER BLADES ALLOWED!)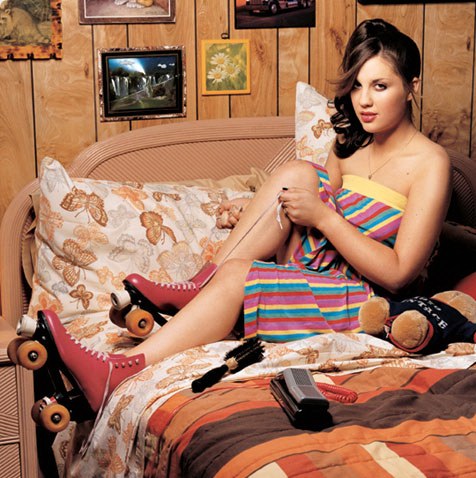 This is "Donna R" of the all girl punk band "The Donnas" (one of my daughters favorites). I don't know if she REALLY skates or if this is just a promo picture!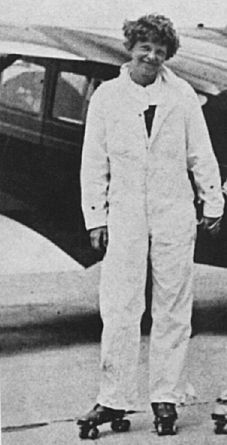 Aviator Amelia Earhart

Actress/Singer Jenifer Love Hewitt who must really love to skate...two more photos of JLH on skates below too!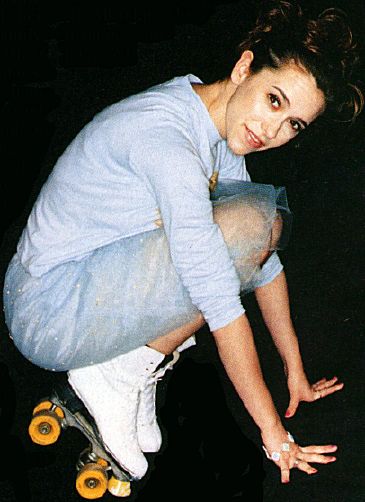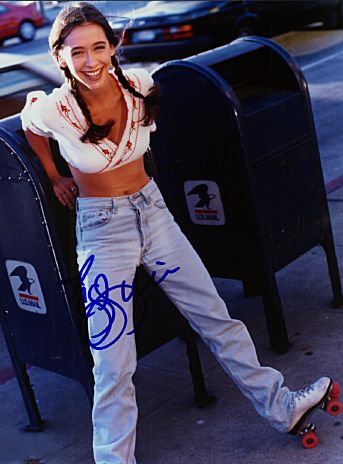 Actress Heather Graham. Can't remember what movie this shot was promoting.....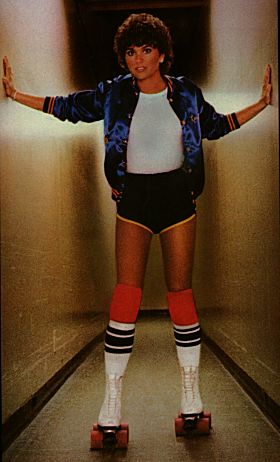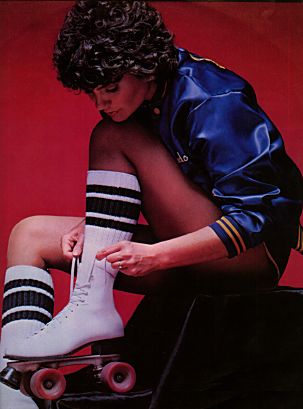 Who can forget these shots from Linda Ronstadts 1978 album "Living in the USA"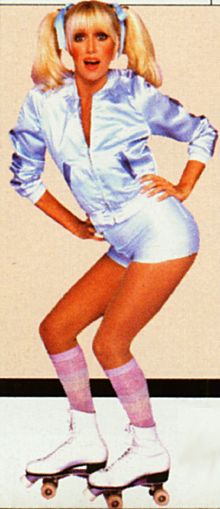 And then Suzanne Sommers (Three's Company, American Graffiti, Thigh-Master....)
The Trusty WebCounter says you've made
laps around the rink!
E-Mail
Back to the Main Web Page