Fabulous Fords Forever Show
The largest Ford show in the world ("Fabulous Fords Forever") was held again on April 18, 1999 at Knotts Berry Farm in Buena Park, California. The annual show attracts about 1,500 entries of various Ford Motor Company vehicles and includes factory participation. Making its first west coast appearance was the 2001 Ford Thunderbird show car.
As usual there was a strong presence of 1958, 1959 and 1960 Edsels on display. New to the show this year was a 1958 Edsel ambulance. Many show visitors remarked that they had never seen an Edsel ambulance before. Captions and comments follow by Tim.
Thanks to Ron Steinbach for attending the show and forwarding these photos to me to share with all Edsel fans around the world.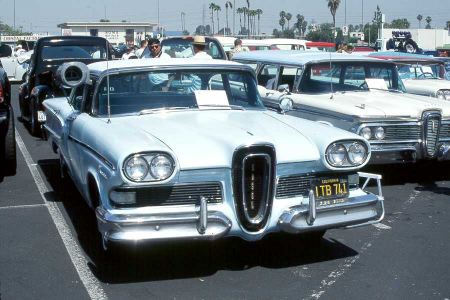 Here's a swell 1958. Notice the vintage air conditioner mounted on the passenger side window. For those of you who have never seen these, inside was filled with ice cubes, and the air was forced thru the intake, over the ice and into the car. Don't know how effective it was in real life. Definitly NOT an original Edsel accessory!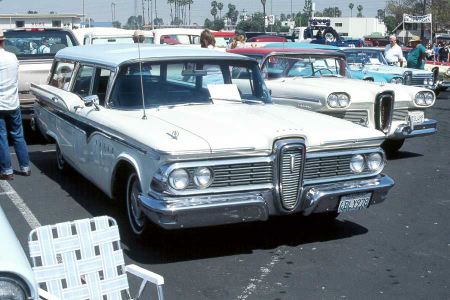 A very nice '59 Wagon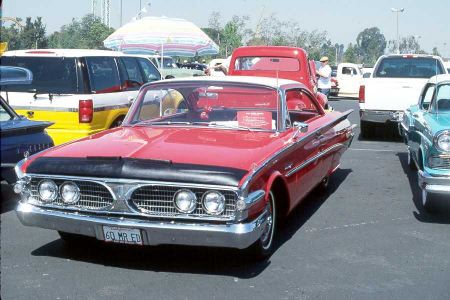 Everyone complains we don't have enough 60's on this web site, so maybe this report from Ron will fix that. At first I thought it was a bug deflector, but it appears to be the first Edsel I've seen with a "bra"!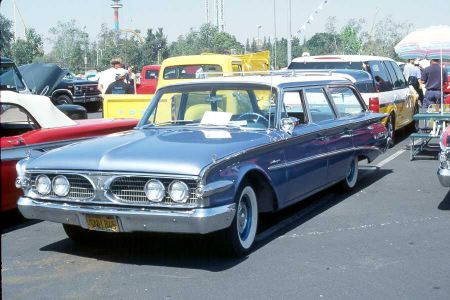 I think this '60 wagon would make a great family vacation machine, don't you?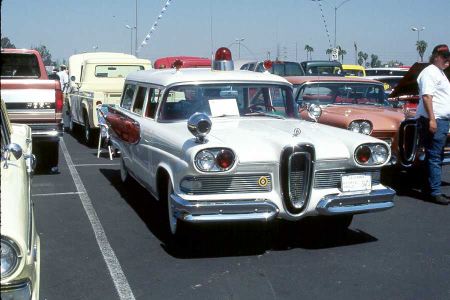 Ahh yes, here's the '58 Ambulance everyone was eyeing. Edsel didn't actually make the Ambulance, nor did most other car makers. They were done by conversion companies who specialized in this type of vehicle. Visit Todds Gallery to see an ad for this conversion.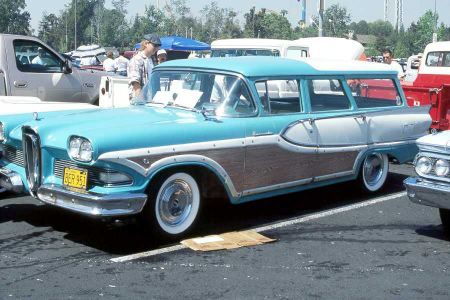 Ah yes..the Edsel "Woodie" Just seems to me there should be a surfboard sticking out of the back!
E-mail me
Back to the Table of Contents